This post is inspired by the May Mom Blog Hop. We're celebrating "mom" all month long, instead of just one day in May. (And Mother's Day seems like it was SO long ago already!) You can follow on Twitter with the #maymomblog hashtag. There are a lot of awesome people to follow in the search stream! Jill wrote a powerful post yesterday at Yeah. Good Times (where you may have hopped from.) And be sure to visit tomorrow's post at Adventures of a Dysfunctional Supermom.
Anyhoo… I have NO idea where this post is going. Or how long it will be. Or short. This is just what is falling out of my brain at the moment.
I'm gonna get a bit existential for a bit. Bear with me.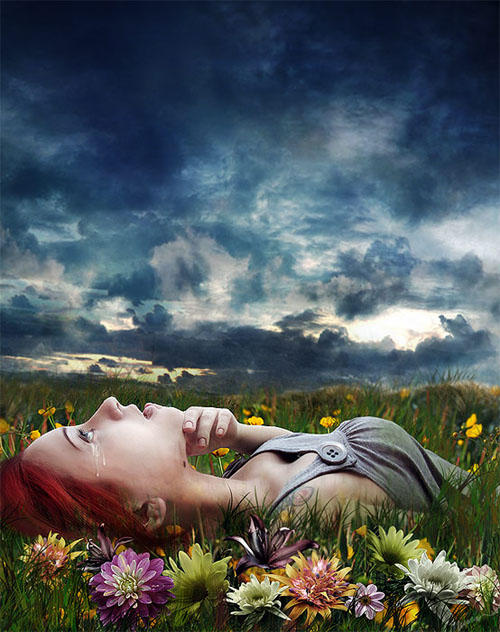 Do you ever wonder where your kids came from?
I mean, I get where they came from in *that* sense. My daughter came from a Sunday morning while all the good people of the world were at church. And my son came from a Monday night quickie between episodes of 24. (Yes. We had sex that infrequently that I know exactly when I conceived.)
But, where did they come from? Were they somewhere before they were here? Will they (we) be somewhere after? It boggles the mind.
I have this thought. This feeling. That my kids did exist, in some form, before I knew them.
I feel as if they existed before – as continuous energy – and will continue to be after.
It's fun to think that maybe they even chose my husband and I to be their parents. Maybe they WANTED to be our children. Maybe they saw us and thought "Yes. Them." Maybe my two sweeties knew each other before and wanted to stay together in this existence.
Maybe they knew we had so much to learn and are here as our teachers. Our partners through this life. Learning from us as we learn from them.
They are such a gift. Like a pair of powerful glasses, that when looked through, allow me to see the world from a whole, new, innocent, curious, enthusiastic perspective.
Maybe our energies were always connected. Maybe we float in and out of different existences. Through different planes. Always finding each other. Guiding each other. Comforting each other. Challenging each other.
Or maybe not.
Maybe they're simply the products of an egg and a sperm. Cells that divided and multiplied. Genes and DNA that have embedded who they are in this life.
Or maybe there's more.
Thanks for following me as I meandered through this brain spill.
What do you think? I'd love to hear!