There are three things that happen every year that my son counts down to. Christmas, his birthday and Monster Jam. We've been going to Monster Jam since The Boy was 2 1/2 – sometimes to both the Toronto show and the London show. Here was our first Monster Jam ever. Look at the face in that post. He was SO excited. And he loves it every, single time. (And he's dressed as monster trucks for Hallowe'en, had monster truck birthday cakes, and on and on.)
Here are a few pictures from our 2011 Monster Jam outing at Rogers Centre. Ear protection is a must. I highly recommend getting these for the kids. Much easier to deal with than the little in-the-ear plugs.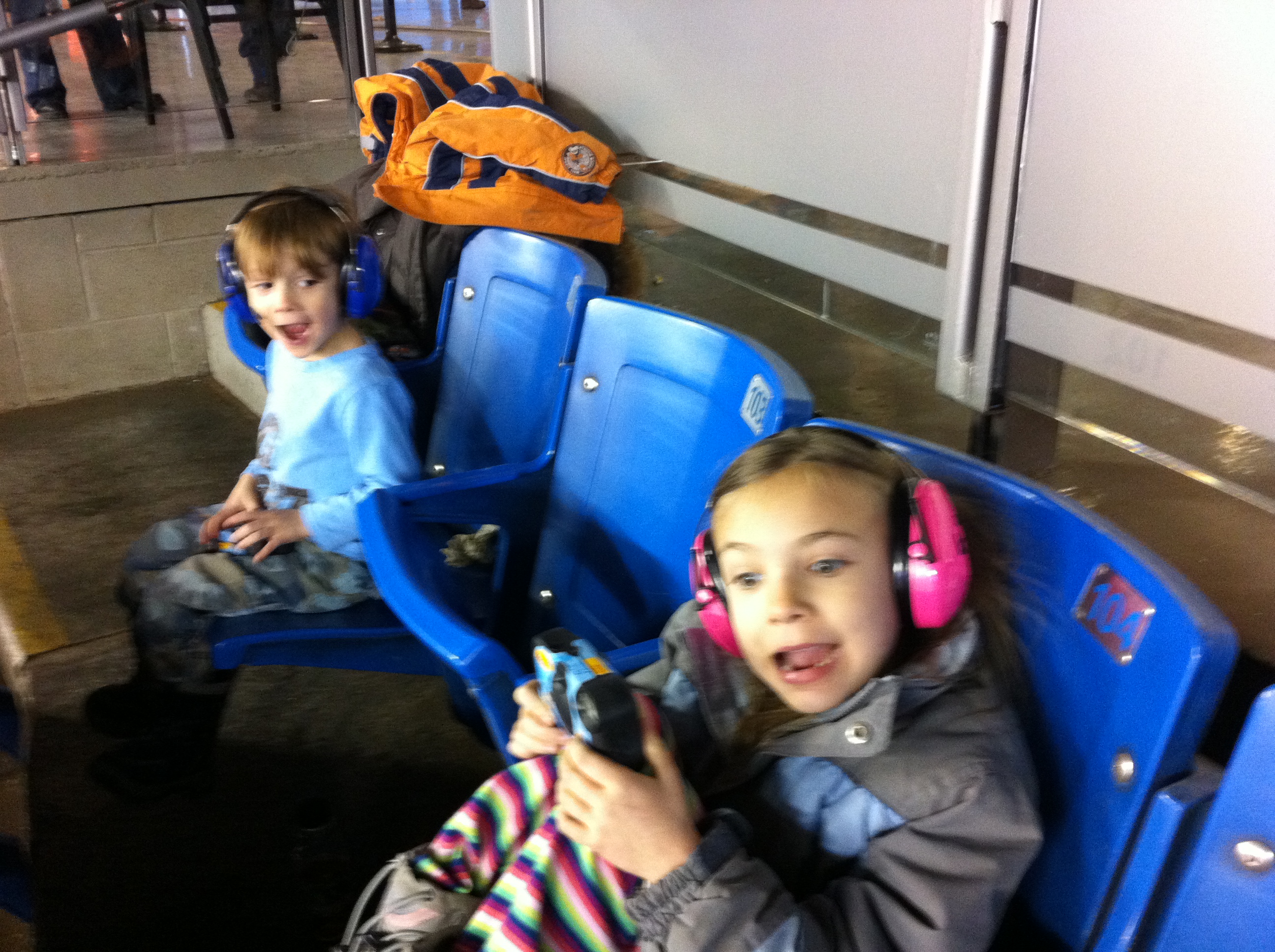 And the little ones you can use for yourself. Don't forget the grown ups need hearing protection, too! I usually buy a 10- or 20- pack and have spares for those around me – especially kids that don't have ear protection.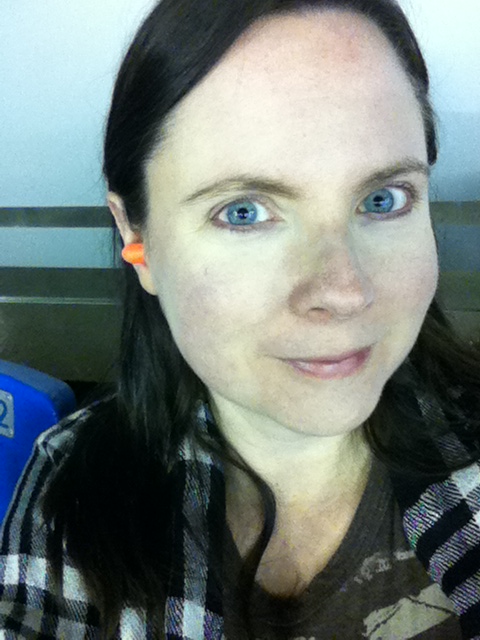 Here are a couple more shots from our 2011 Toronto Monster Jam excursion. We also hit up London's stop that year, too.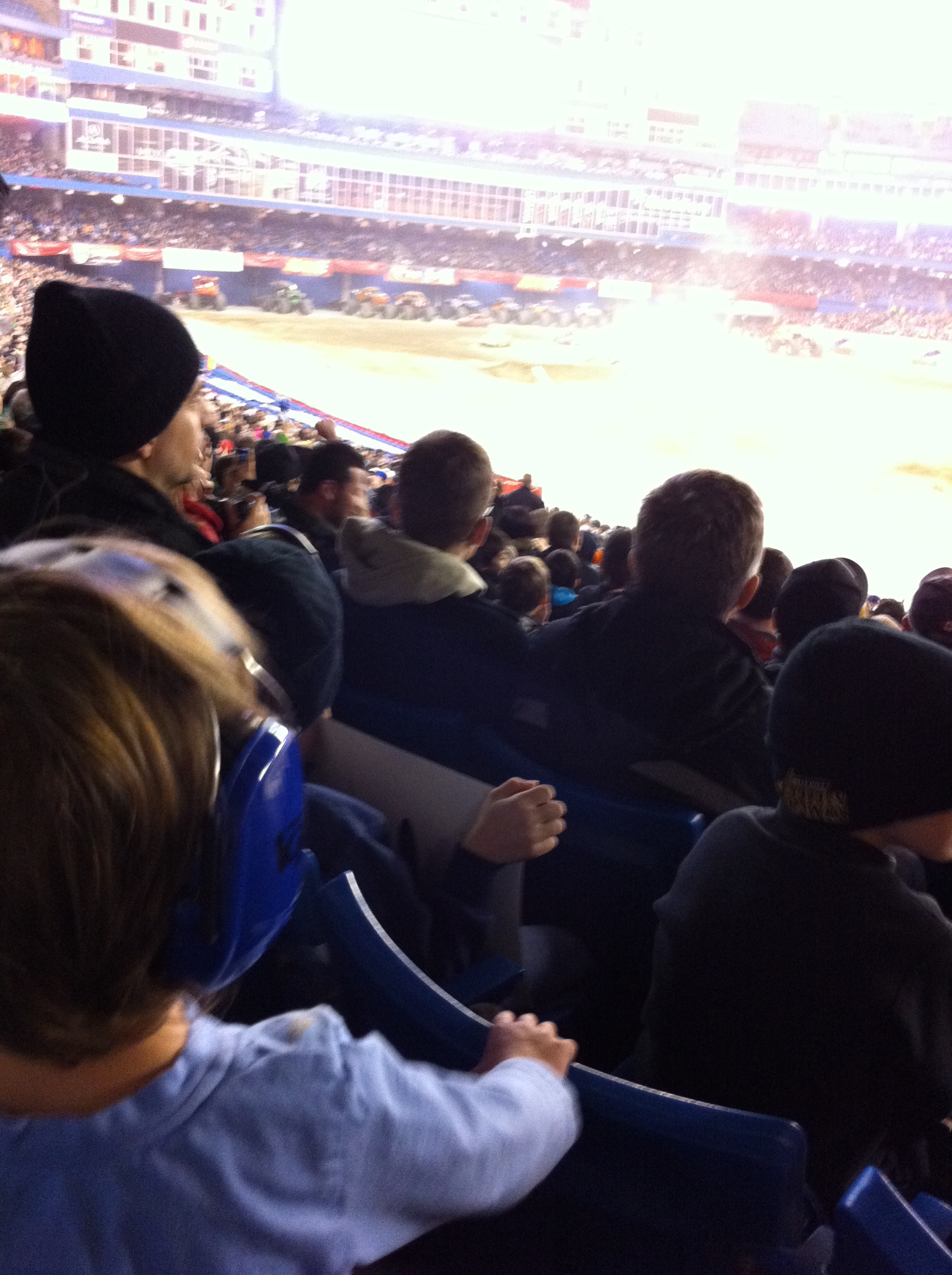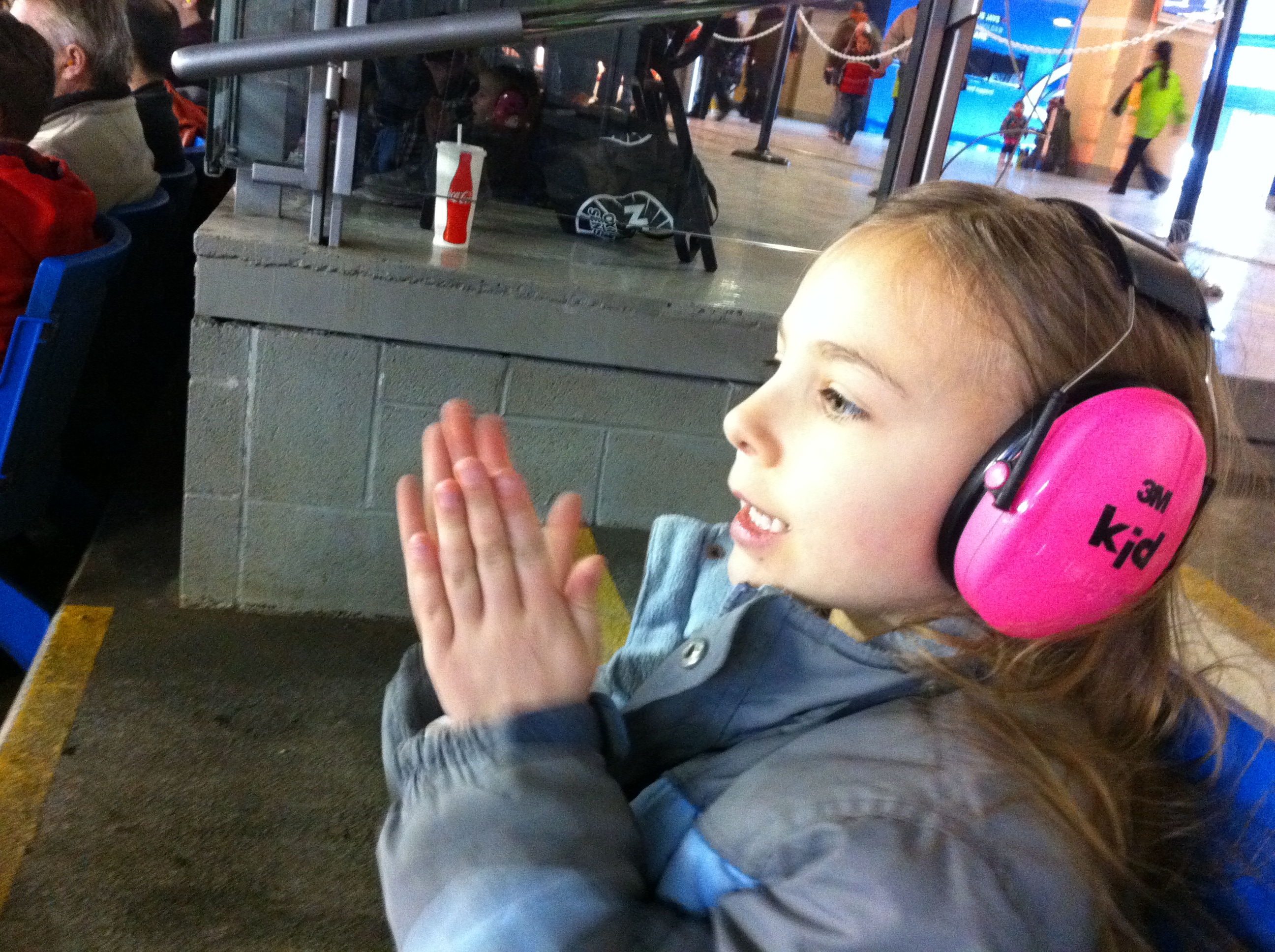 And his next birthday followed suit again. As an aside, Fudgee-Os make better dirt than Oreos. (Now you know.) And that's a Sour Patch Kids audience.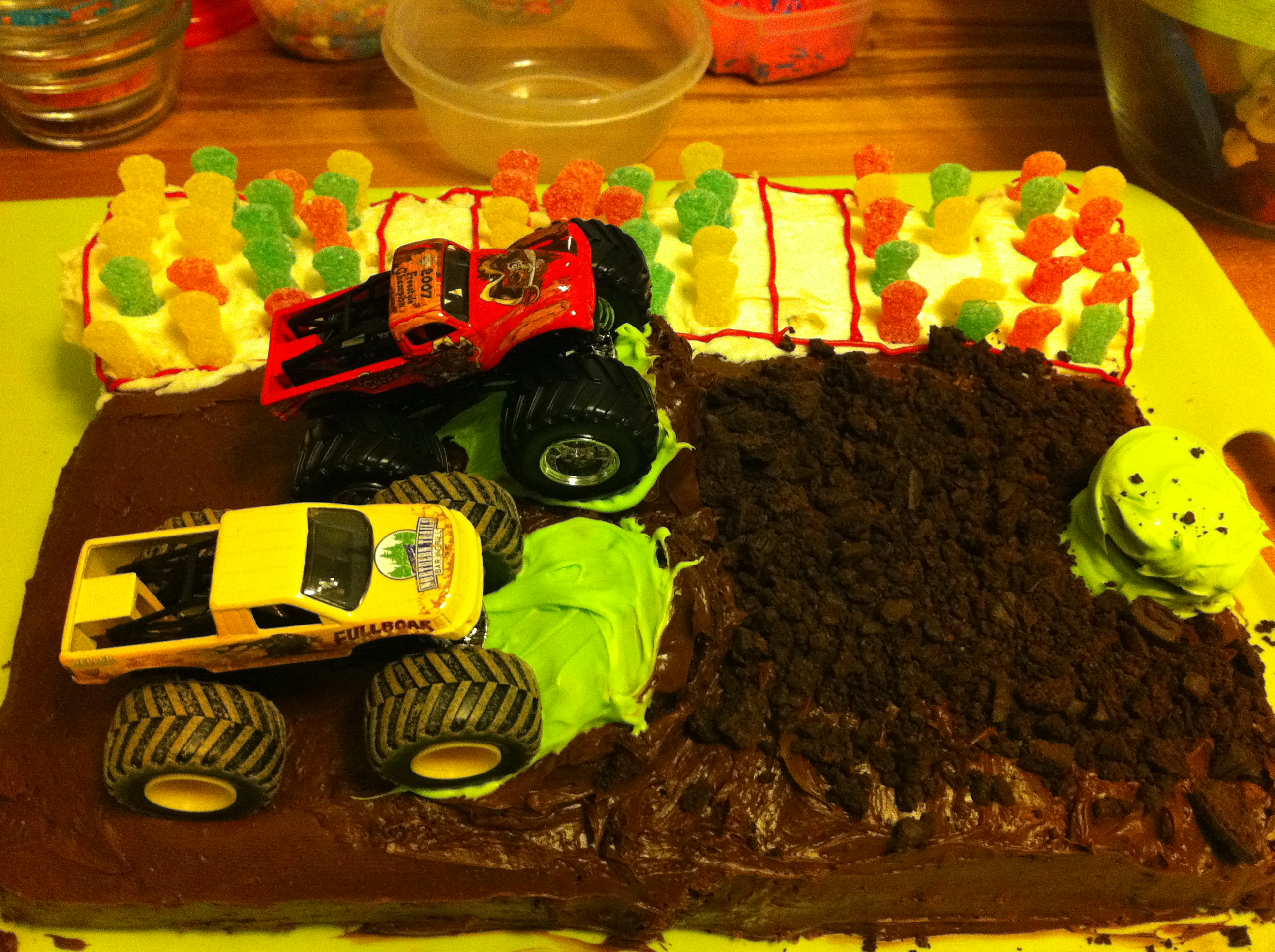 And then we went to London and Toronto in 2012. Here's a happy boy ready for the trucks to rock London.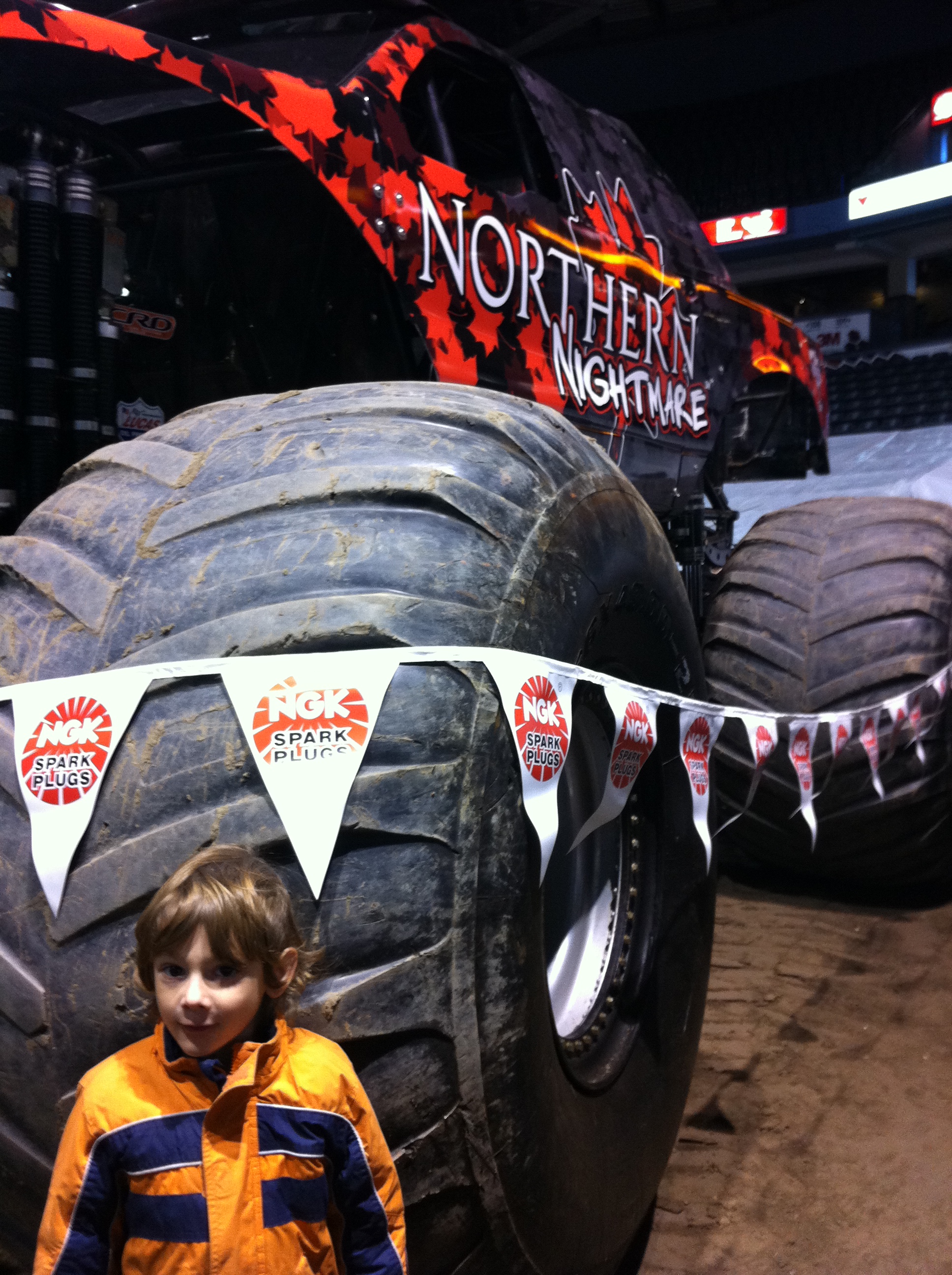 In my experience, the Toronto show is a superior stop compared to London – simply for the size of the venues. The trucks can do a lot more at the Rogers Centre. Having said that, though, The Boy thoroughly enjoys Monster Jam wherever we are!
This year I've teamed up with Feld Entertainment again – which means I get to take my family to Monster Jam as their guests. The great news for you is I have a promo code and a giveaway for YOU.
First the code. Use MJKIDDO to get 5 tickets for $105. (Valid until Jan 18. Minimum of 5 tickets. Each thereafter is $21. Not valid on Front Row, Gold Circle or VIP. No double discounts. Additional fees may apply.)
Also, there's a really cool pack with tickets and merchandise. This is a great deal, as you know the concessions and loot can require you taking out a second mortgage!  http://www.ticketmaster.ca/promo/tn32k7
Now for the giveaway.
You can enter ONCE PER DAY. Contest closes at 11pm on Monday, January 14, 2013. One winner will be randomly drawn from all comment entries and contacted on Tuesday, January 15 by midnight. (For fun you can tell me what your monster truck name would be if you were the driver.)
The winner will receive a family four pack of tickets to Monster Jam at Rogers Centre, Toronto on Saturday, January 19 at 7pm (pit party is from 3-5pm).
You can also follow Monster Jam on twitter @monsterjam.