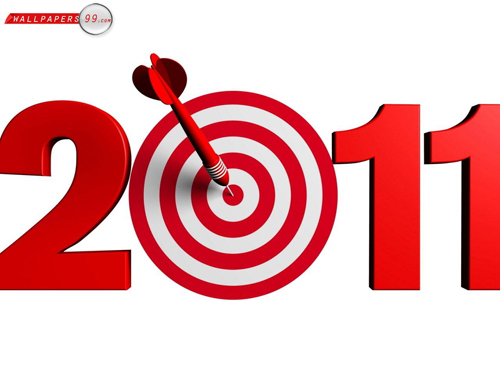 I don't like "resolutions". They seem cliche and they are destined to fail. It's a simple matter of semantics, really, but I don't have any resolutions for 2011. I do, however, have goals. Some of these were the same as the ones I set for myself last year, but this year will be different. Why, you ask, will this year be any different? (By the way, I can totally see you rolling your eyes at me. Stop it.)
This year will be different because it already is. This year will be different because I don't just have these willy-nilly goals, I have a plan on how to achieve these goals. This year will be different because I have the resolve to make them  happen. Ok… I guess having resolve makes them resolutions… doesn't it?… Anyway…
These are NOT resolutions. These are ways I am going to chance my life for the better. They are for the betterment of my health, my mind, my body and my family.
First of all, I'm going to wash my face. Every night. And not just a fake-water-and-wipe. I'm going to wash with cleanser. Vitamin D cream cleanser to start out with. Then I will moisturize. Again, every night. This one's a body goal. This will improve my skin and help nourish it. This is also a mind goal. I hate my dry, flaky face skin and this will (hopefully) do wonders for it.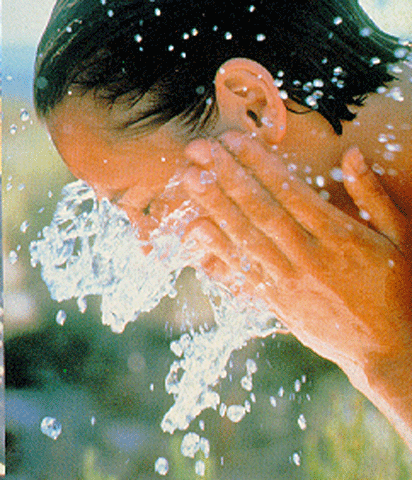 How will I achieve this goal? What's my plan? I will wash my face at the same time I take out my contact lenses each night, no matter how much I want to put it off until later. I will stick to this routine and get it done. I know myself too well and know that if I leave it until I'm ready to drag my ass to bed, the face washing/moisturizing will not happen.
The next goal is an important one. One I keep trying to tell myself I'm going to do every day. One I keep failing miserably at following it through. I need to eat a decent breakfast every, single morning. I'm not talking a granola bar when I remember I haven't eaten at around 10am. I mean a somewhat healthy breakfast within the first hour of waking. This one is for my health and my body, obviously, but it's also for my mind. I need to keep it sharp if my business is going to soar this year. And it is going to soar!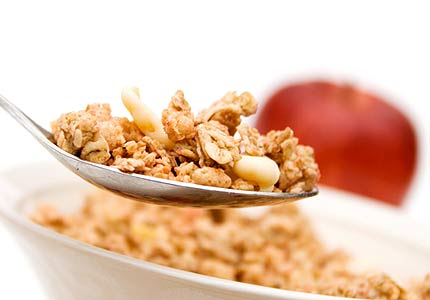 How will I keep on track with this one? I will make sure I eat breakfast before starting any "major" tasks. This includes emptying the dishwasher; starting to tidy (ok.. I don't do that.. often); and sitting down in front of the computer or 'checking in' via my iPhone. I must make eating my number one priority in the morning.
Oh, and this eating-breakfast goal is also for my family. Why? Because I get 'hangry' when I haven't eaten. I become total Momzilla, the bitch from hell and anything can set me off. My son has inherited the 'hangries' from me. Lucky him. Lucky us.
My final goal (yes, only three. I could do more, but why set myself up for huge, flaming failure?) is my loftiest goal. I had a version of it last year with no real plan. Just a goal in mind. Last year I planned to read one book a month. By February I had failed. I read one book in January. One book in the summer. And one book in the fall. That was it. All year. Sad. I love books. I read to the kids all the time, but didn't read for myself. This is going to change this year. This year's goal is also raising the bar higher.
I will read 26 books in 2011. (You can follow along with the '26 in 2011′ tag on this blog or the #26in2011 hashtag on twitter.) Why 26? This is a book every two weeks. A little less daunting than Julien's 52 books in a year (a book a week for those of you are too tired to function properly). Dave Fleet did the 26 books last year and his post is what inspired me to give this a go again – and to set the goal at 26 books. Some will be non-fiction. Some will be fiction. Some might be fluffy. Some might be pretty heavy. By the end of 2011 I plan – yes PLAN – to have 26 (or more) books under my belt. This goal is for my mind and spirit. I will learn. I will grow. I will escape. I will laugh (I hope). I will cry (most likely). I will say "YA!" out loud. I will get excited. I will help keep my brain sharp. I will learn new words. I will be able to join into conversation. I will be able to recommend. This goal is also for my family, for my kids. I want them to see me reading something other than my facebook feed, twitter stream, blog posts or articles on the computer/iPhone screen. For them to have a thirst and a passion for reading, I need to have something for them to emulate. I need to be that example for them. I also plan to do reviews for many of the books I read.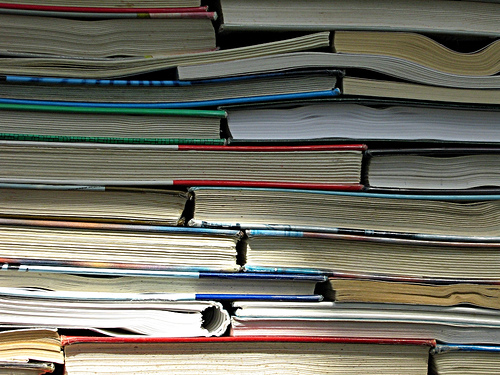 How will I reach this goal? I will read in the morning, before I get to any other tasks. I will read at least 20 pages a day, so that within two week I will be able to finish an average book.
How am I doing so far? Awesome, actually. Thanks for asking. Breakfast has been eaten. Face has been washed. Skin has been nourished. And….. drum roll please… even a book has been read! Yes. You read that right. Not only did I start a book yesterday, I finished it today already! Ok… I started with a teeny book, but still! Finished! Three days into the new year. Not bad. I read 'The Dip' by Seth Godin. Only 80 pages, but a great read. I started with that book purposely to get that feeling of accomplishment so I will have even more motivation to keep going.
So? Do you have any 'non-resolutions' for 2011? Please share. I would love to hear them. We can help each other with those kicks in the tookus that may be needed from time to time, K?