Disney's newest musical, Aladdin, will take you wonder by wonder, including, of course, a magic carpet ride.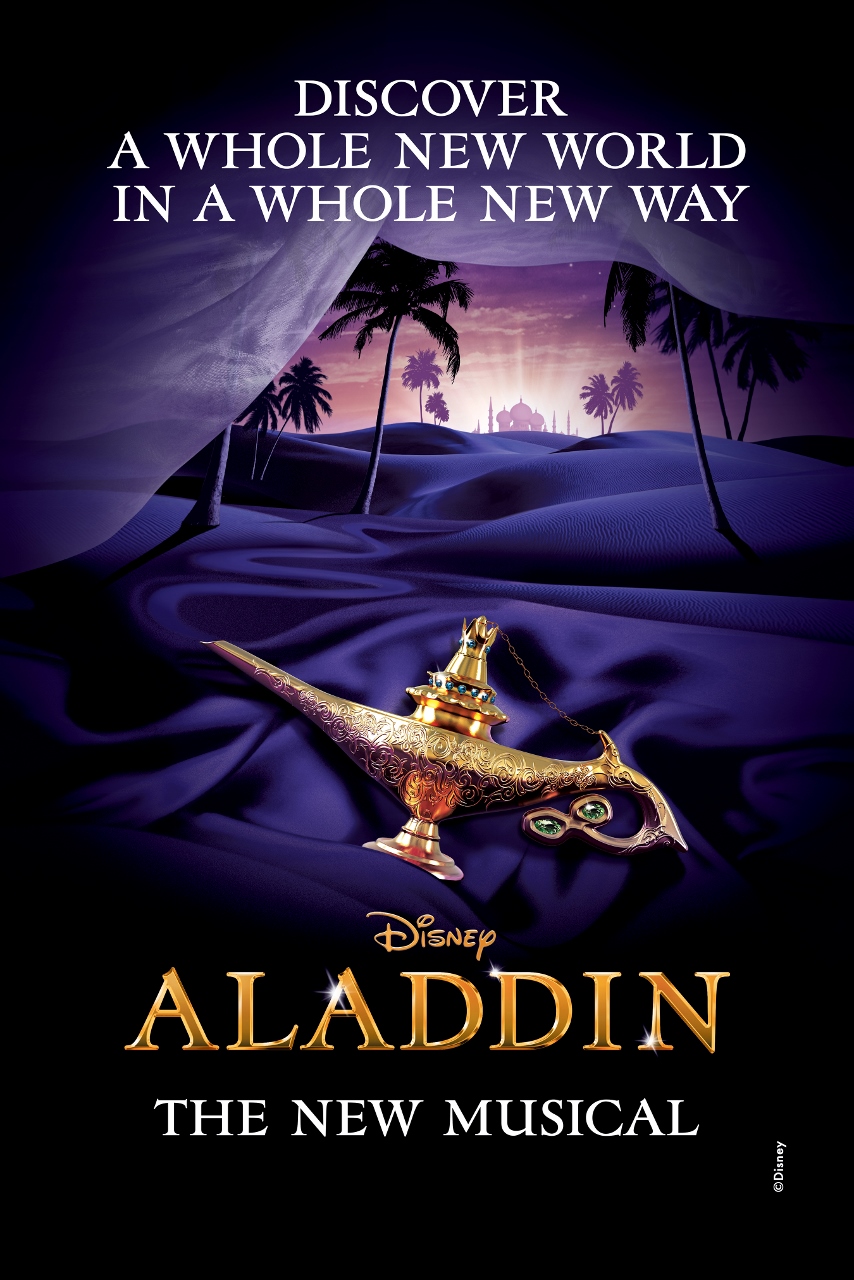 Toronto is being delightfully treated to the world premiere, pre-Broadway engagement of this wonderful new musical by Disney. If you'd had the good fortune to see other Disney musicals, such as Beauty and the Beast or The Lion King, then you know you're in for a fabulous time. Aladdin does not disappoint.
I took my nine-year-old daughter to the opening night performance at the Ed Mirvish Theatre last night (thanks to Mirvish for the tickets). We both sat there awestruck. It's one thing to experience this show, but it took it to a whole new level when I could look beside me at my child and watch her reaction. The joy and awe on her face was simply priceless. Her laughs and giggles and resounding applause were really a sight to see. Needless to say, she thoroughly enjoyed the show, even though it was past her bedtime. She did begin to peter out a bit at the very end, but that was quickly forgotten when the final number began.
When I asked her what her favourite part was, I would have thought she'd say the magic carpet ride, or the cave of wonders. Her favourite part, though, was Aladdin's three friends – narrators of the story. She adored them and loved their antics. (They were delightfully fun and funny.)
Aladdin (Adam Jacobs) and Jasmine (Courtney Reed) are fabulous in their roles, and have undeniable chemistry. Courtney is the epitome of Disney's Jasmine. She fits the role perfectly. In fact, the casting in this entire show is perfect. When Jafar (Jonathan Freeman) opens his mouth, there's that moment, of "nah… it can't be." But it is. In a wonderful piece of casting, Freeman, the original voice of Jafar in the animated movie, plays the character in the flesh on stage, and he is delightfully villainous.
I can't write about Aladdin without singling out James Monroe Iglehart. He plays the genie and steals the show – which is a huge feat, considering what he is surrounded by! Inglehart was simply amazing. His performance alone is worth the price of admission.
The entire show is a wonder to watch, but there are two scenes in particular that will take your breath away. One, of course, is the magic carpet ride. The fact that it is the scene where we hear one of my favourite Disney songs makes it even more awesome. The cave of wonders scene, though, is one of the most fabulous sets I have seen, not just in the final set, but in how it is revealed and builds. I have never, ever in my theatre-going life seen a SET get applause. Seriously, the SET got applause. Magical.
Since we are also Mirvish subscribers, my partner will be able to experience this with his daughter in a couple weeks. I can't wait to share the magic, Disney-style.
You have until January 5 to catch this show in Toronto before it starts making its way to the Great White Way. Here's a peek to whet your appetite.