Yup. Monster Jam is coming to Toronto. Saturday, Jan 22 and Sunday, Jan 23 awesome, huge, monster trucks will come roaring into the Rogers Centre. Why am I excited? Well, two years ago I had never even heard of Grave Digger and I wouldn't have been able to name any monster trucks. Then… my son turned trailer. I can now name more monster trucks than I care to admit.
I have no idea what it is that is ingrained his DNA, but he somehow sniffed out monster trucks. And he's been hooked ever since. His first love was El Toro Loco. Mommy made him an El Toro Loco costume last year for Hallowe'en out of a cardboard box, some bristol board, four styrofoam circles, two garbage bags, a bunch of newspaper and a whole lotta love.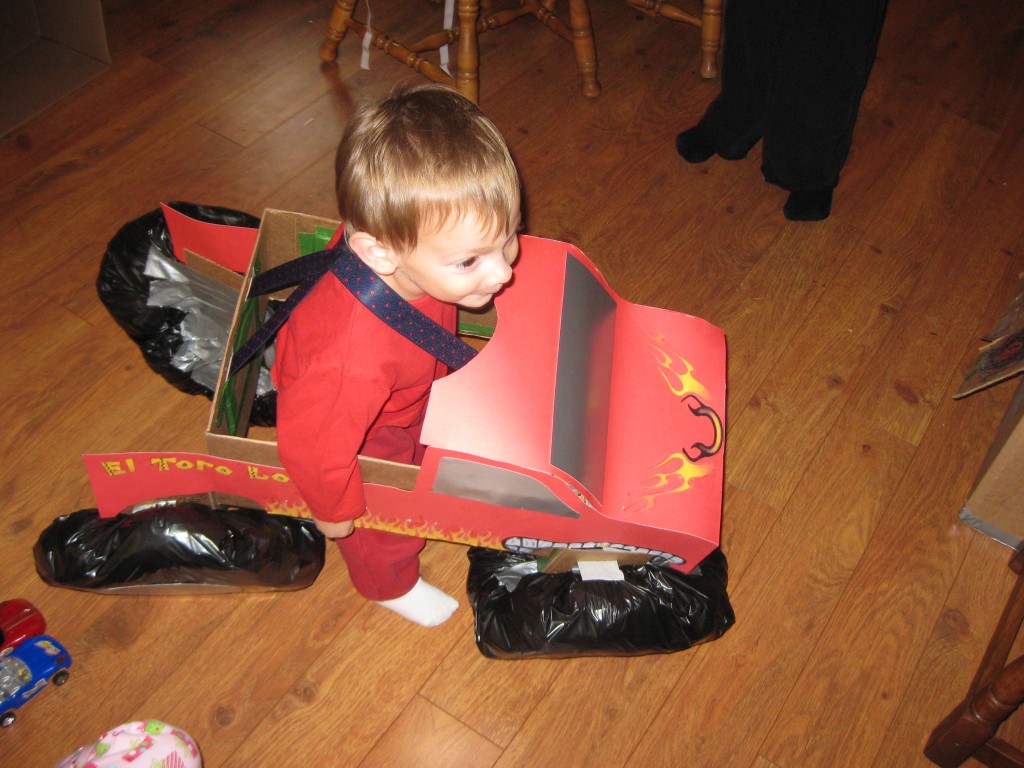 Last winter we took him to see Monster Jam and he LOVED it! The look on his face when those monster trucks roared was worth the price of admission right there. We went early for the pit party and saw the monster trucks up close. They are so incredibly huge, especially against our little Zoodle.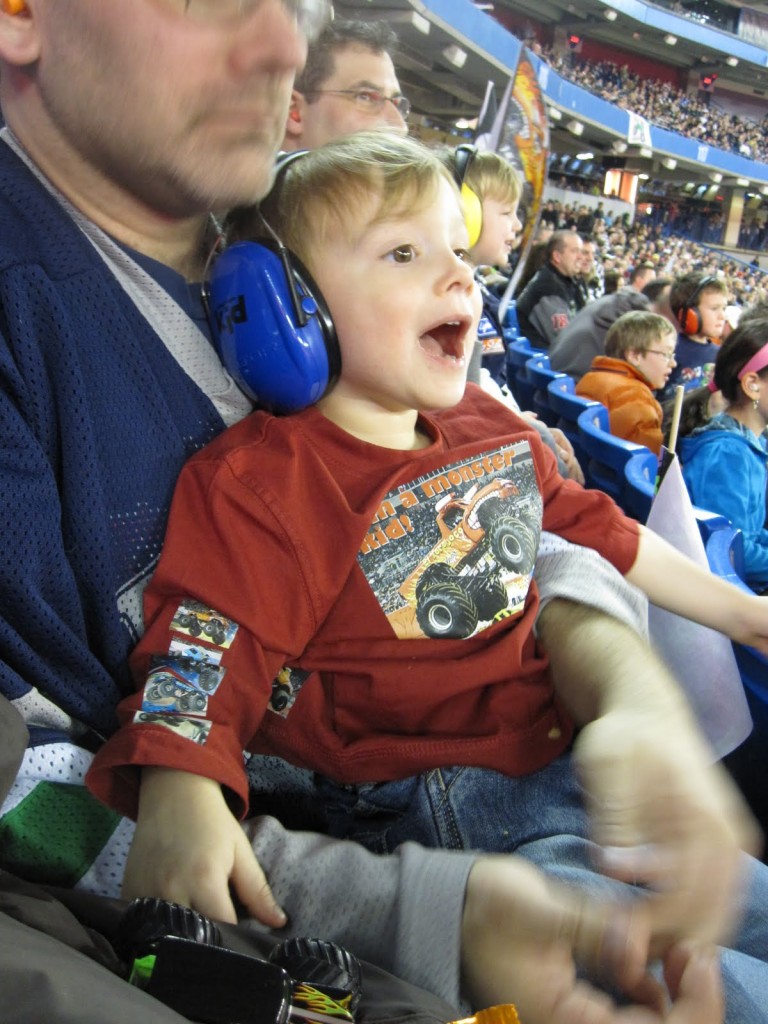 His love of monster trucks has not waned. Mommy made him a monster truck cake for his birthday.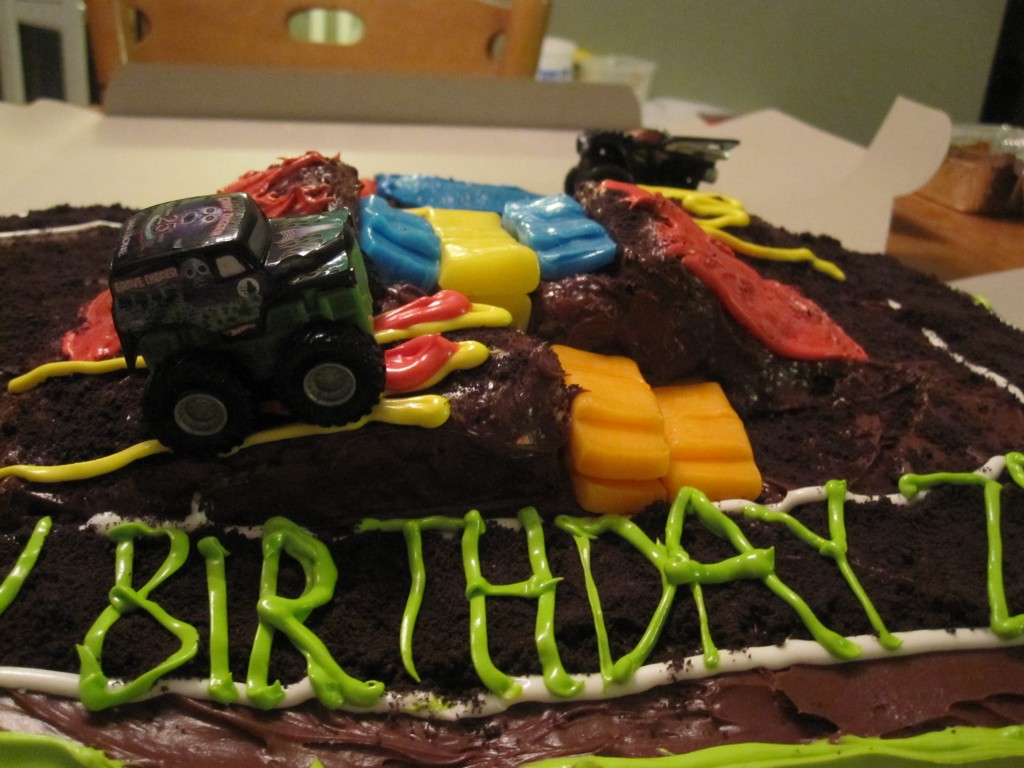 He has monster truck sheets. He has a monster truck fleece throw. He has a gazillion monster trucks and plays with them every day. This year for Hallowe'en he went as, of course, a monster truck. So, with the necessary supplies, including a lotta love again, he was turned into the Batman monster truck. The goofy grin on his face was worth all the frustration and hot glue burns I got while putting it together. (Did I mention I'm not crafty?)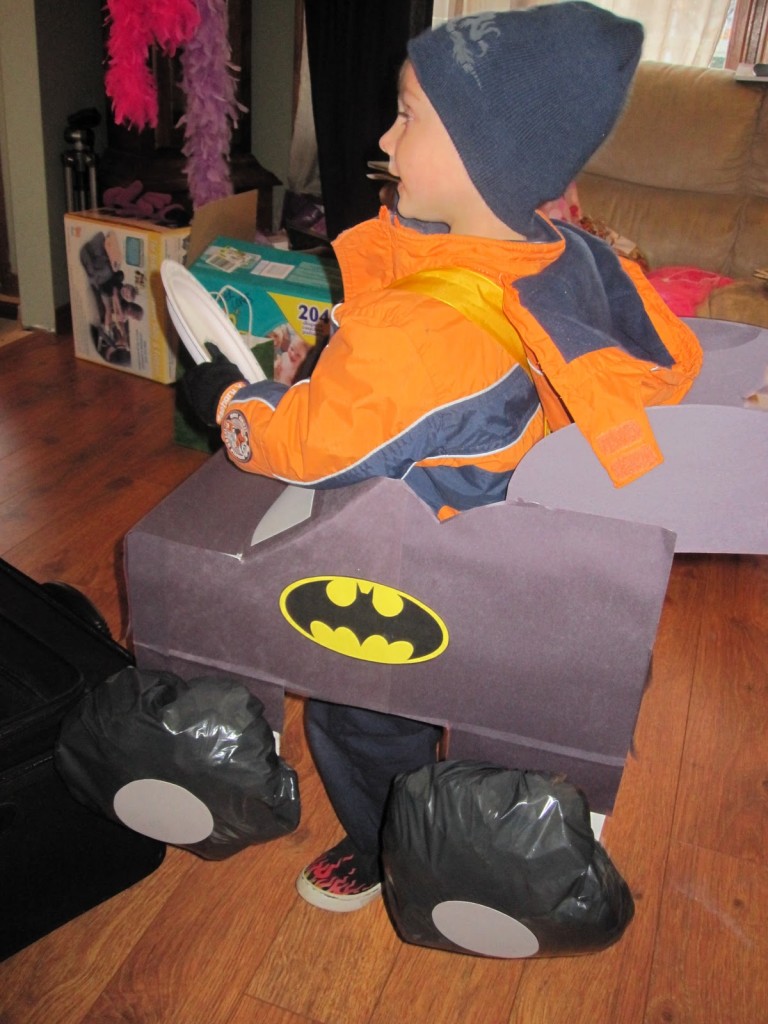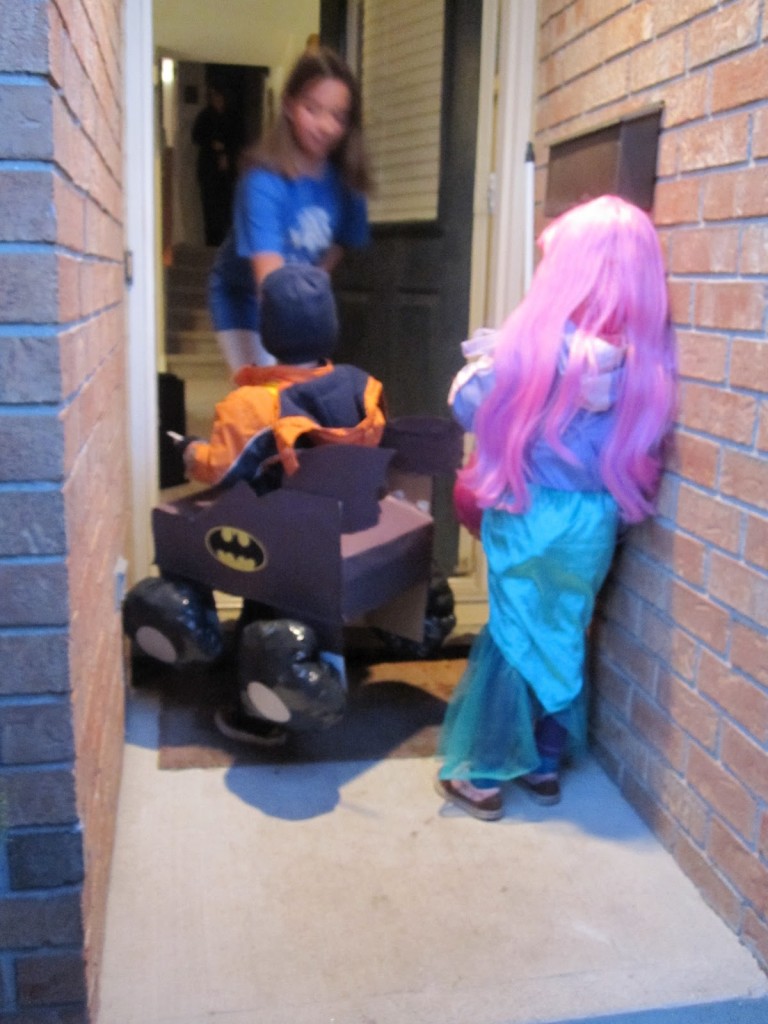 Even almost a year later, every time we pass the Rogers Centre he asks if we can go see Monster Jam. We have to explain it's not there all the time. Just once a year. Well, in about a week and a half, I get to take him again, thanks to Feld Entertainment and was able to give away some tickets through a Facebook contest as well. I love spreading the love. 🙂
Monster Jam is great fun. And please remember it is LOUD fun. It is imperative you  have ear protection for your kids. You're going to want some for yourself as well.
You can save $5 a ticket by using the code BLOG. So go and enjoy this crazy loud, rednecky day of fun! I know we're going to have a blast again.