Drayton Festival Theatre's second offering of their 2016 season is on stage now until July 2. Brighton Beach Memoirs was one of their first shows to be mounted 26 years ago and it is gracing the Drayton Festival Theatre stage once again. Brighton Beach Memoirs has been one of my favourite movies/plays for over 20 years. I even had this Broadway poster on my bedroom wall as a teen. So, of course, when I was invited to their media night, I jumped at the chance to see this production.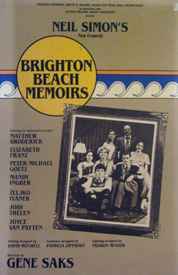 Considering this is one of my favourite plays, I have some pretty high standards to meet. Drayton met them all. My date for the evening had never seen Brighton Beach Memoirs before this and didn't know anything about the story, so we had two very different perspectives coming into the show. We both enjoyed it immensely. Everything about this show is wonderful. It's nostalgic, yet timeless. The actors are well-cast. Thomas Duplessie as Eugene Morris Jerome is just what you'd expect a 15-year-old to be – innocent and inquisitive; smart-ass and sassy; grappling with budding feelings and searching for answers. He has dreams of what he will become – maybe a major-league baseball player, maybe a writer. He's glimpsing the world of adulthood and everything that comes with it.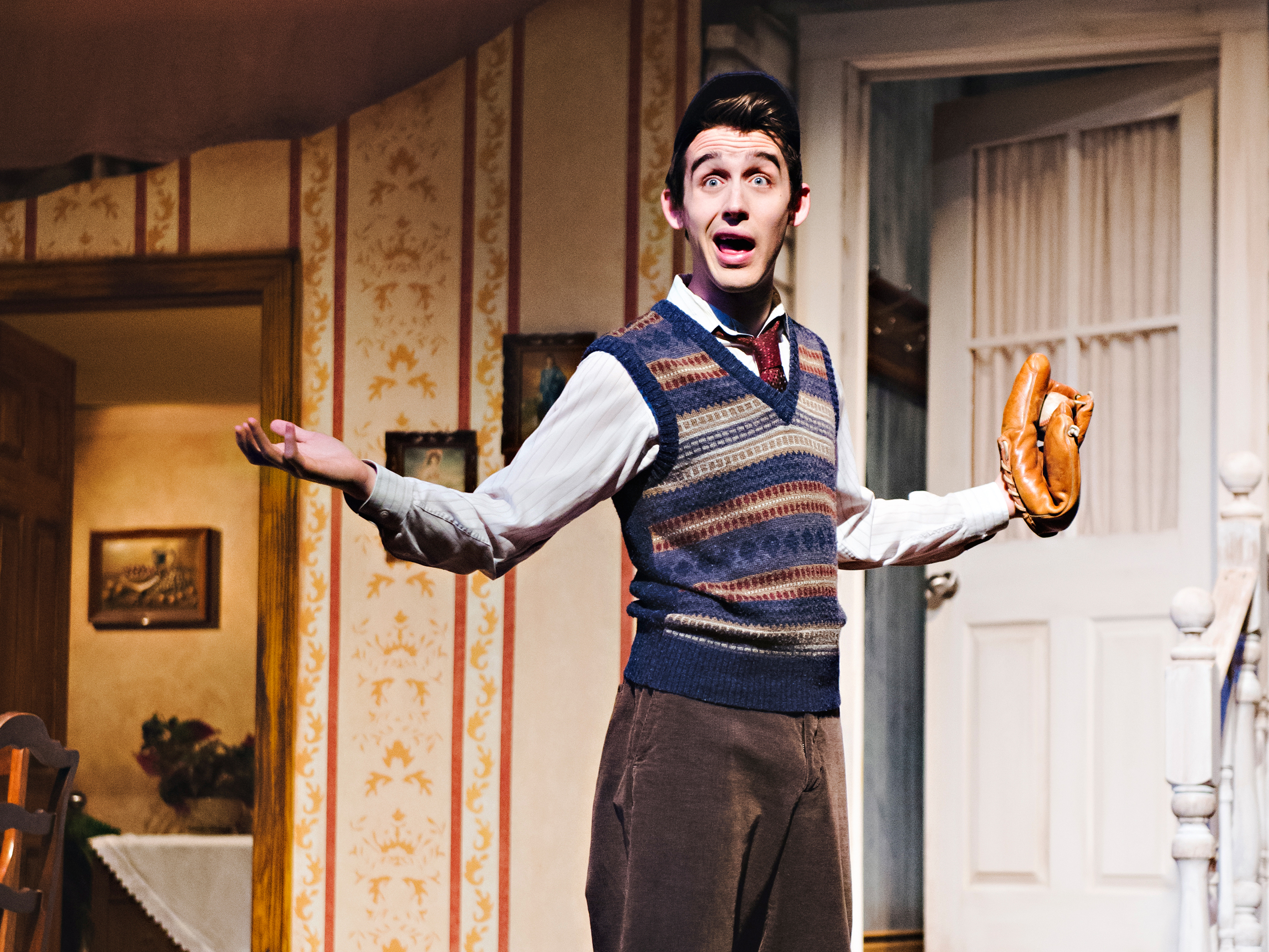 I'm also a set-nerd and the set and staging thoroughly satisfied that part of me, as well. Kudos to the set-designers and crew. The set is a character in and of itself.
With seven characters, each with their own loveable and not-so-loveable quirks, you're bound to see yourself or someone in your own family. It may be a coming-of-age story about Eugene, but this story is so much more than that. The show tackles love and obligation of family; the love 'em/hate 'em relationships we have; bigotry and judgment; principles and duty. Be prepared for laughs and tears as Neil Simon's story comes to life.