Chicago sizzles on the St Jacob's Country  Playhouse stage this month. Drayton Entertainment has done it again bringing us another fabulous production. Jodi McFadden and Jayme Armstrong are marvelous as Velma Kelly and Roxie Hart, the merry murderesses, and supported by an incredible cast. Right from the opening I could tell we were in for a treat. Every number is spot on, from All That Jazz to Mister Cellophane to When You're Good to Mama to the famous Cell Block Tango – you'll be tapping your feet, smiling, and laughing all the way through. Mike Jackson, who was a performer in the Broadway and touring productions of Chicago, directs and choreographs this incarnation and it shows. It seduces, razzles and dazzles. It's always fun to have the band as a visual part of the production, not just behind (or under) the scenes. It all comes together in this delectable, delightful mounting of Chicago.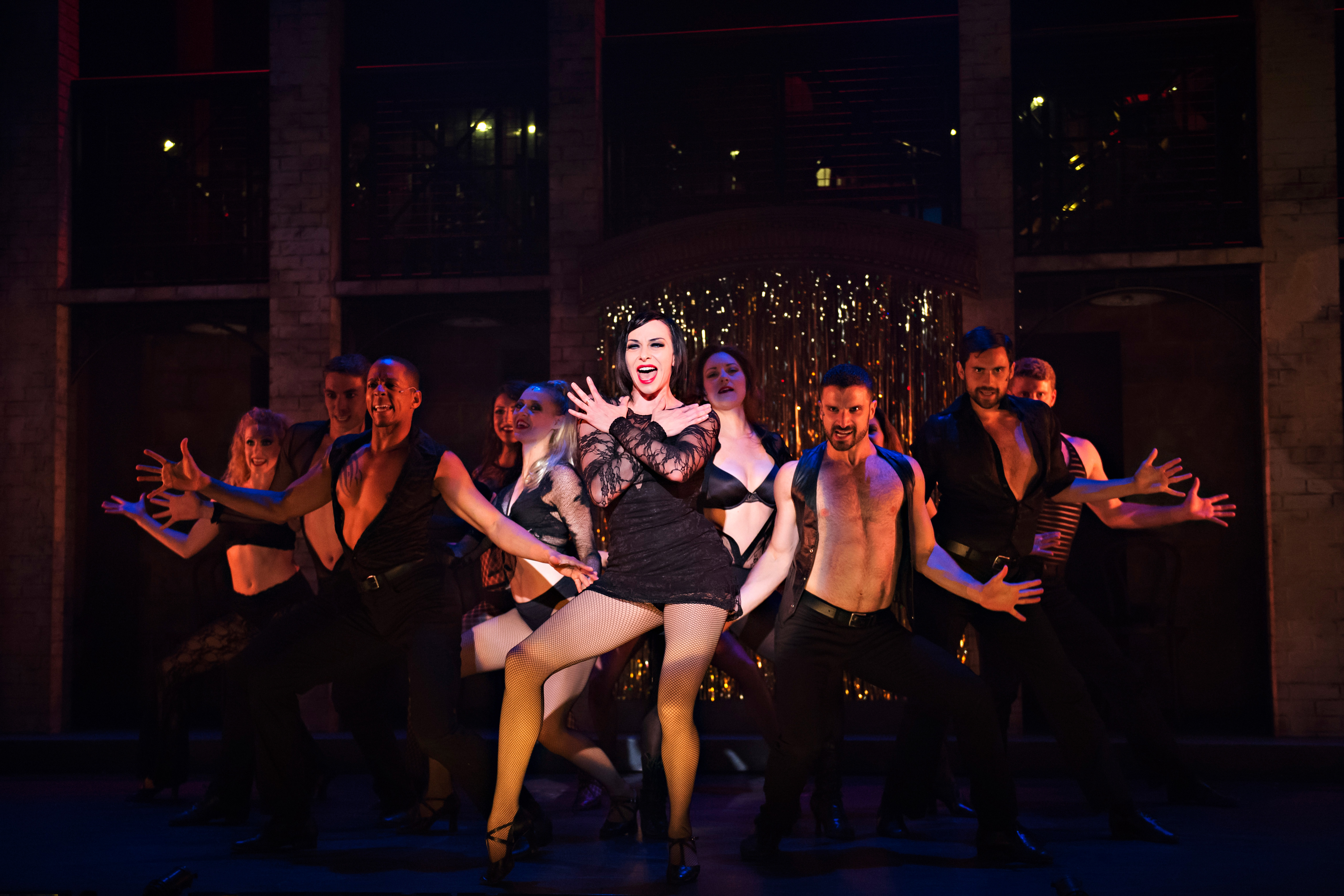 We'd really like to thank Drayton Entertainment for the tickets to see this show. We were in the second row and very appreciative of that. Did I mention the cast is incredible?… including their delicious, dancer/performer bodies that are clad in sexy ensembles. (Any seat in the theatre would be wonderful, though. It's a great venue.)
This production of Chicago sparkles, shines, glitters, glows. Do yourself a favour and get to St Jacobs. These hot, sizzling tickets are going fast.