It's that time of year again! Disney on Ice is back, and this time we're in for a treat. Disney on Ice presents Worlds of Fantasy will be in Toronto from December 21 – 30, 2012 for 17 performances. Take a peek at the show at www.disneyonice.com – We are REALLY excited that Lightning McQueen and Mater are in this one! My kids are super excited to be going again this year. I've been waiting for this one to come around and can't wait to see the Cars characters on the ice. I also love Tinkerbell and her fairy friends. Ok.. Maybe I'm just as excited as the kids…
Thanks to Feld Entertainment, I get to take my kids – and I get to give away a family four pack as well!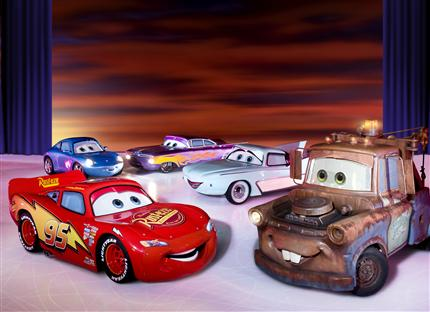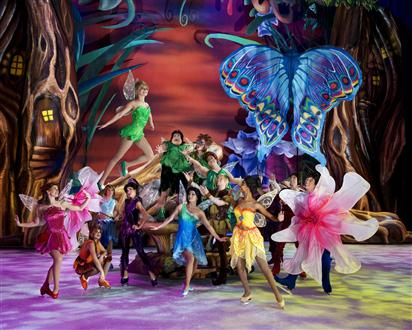 All you need to do to enter is go to comments and tell me:
What character(s) you're most looking forward to seeing in Disney on Ice presents Worlds of Fantasy
The winner will get to choose from the following performances:
Wednesday,December 26;  Thursday, December 27; or Friday, December 28 matinee – 12 noon showtime.
You can enter once a day until November 30. Winner will be randomly chosen by random.org and notified by email, facebook or twitter by December 4.
I've also got a discount code you can use. When buying Disney on Ice presents Worlds of Fantasy tickets, use MUM4. Here's what you need to know:
The code is valid only on non-VIP seating, so the highest price level you can go is $40.00
The offer is different on the weekend shows than it is on the weekday shows
Put the code in the box for "promotions" rather than for family packs, it won't work if it's inserted in the family pack box
There are fees from Ticketmaster that may affect the overall price of the family pack
Disney on Ice presents Worlds of Fantasy tickets are on sale now and available at www.disneyonice.com, Ticketmaster retail locations, Rogers Centre Box Office or by calling 1-855-985-5000. To learn more about Disney On Ice, produced by Feld Entertainment, visit www.disneyonice.com, or visit Disney on Ice on Facebook and YouTube.
This show looks SO fun!