There are a bunch of things I'd like to tell you about, so instead of doing a bunch of different posts, I thought I'd put them together.
MAPLE LEAF MONSTER JAM – CRUSH HUNGER
First of all, Maple Leaf Monster Jam has something really cool coming up. Monster Jam will be roaring into Toronto in January – and you have a chance to get a complimentary ticket and help CRUSH HUNGER at the same time. (I have been working with Feld for the last couple years and do sometimes receive complimentary tickets in return for running some ticket giveaways and such on my blog.. So keep an eye out. Maybe we'll get to do that again this year!)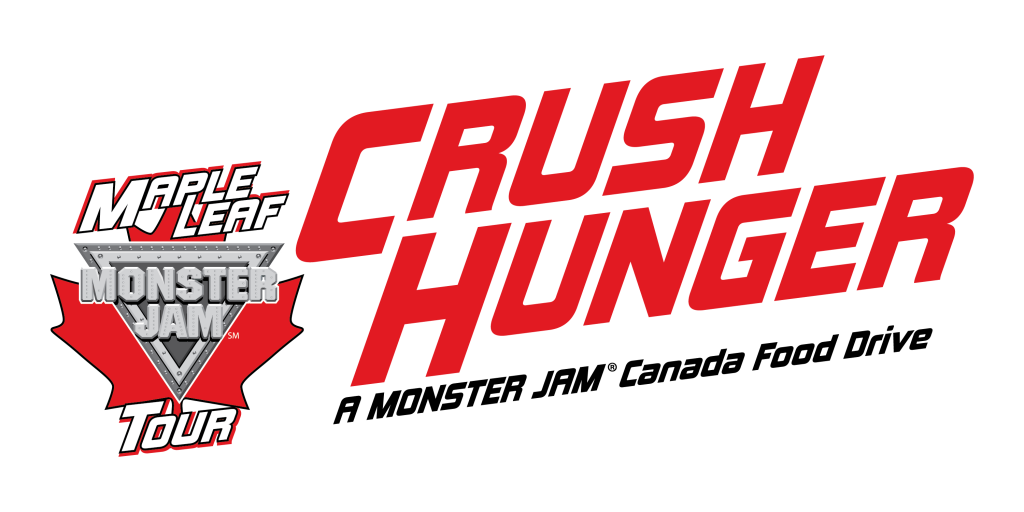 This is a really cool initiative that helps drive food into our food banks. They'll be hitting Hamilton, London, and Winnipeg on October 3, and October 5 in Toronto. At the Toronto date, meet Cam McQueen (LOVE his name!), driver of Northern Nightmare (also awesome). Here is what www.monsterjamcanada.ca has to say about the events:
Canada is about to host the largest food drive in Monster Jam history!! As a part of our continued commitment to our Monster Jam fans, starting Wednesday, October 3, 2012, The Maple Leaf Monster Jam® Tour presentsCRUSH HUNGER – A MONSTER JAM CANADA FOOD DRIVE. Set to hit cities Canada-wide, including Toronto, Winnipeg, Hamilton and London, Monster Jam is aiming to donate THOUSANDS of pounds of non-perishable items to those in need this Thanksgiving. Food drives will be held at the below locations on October 3rd followed by our Flagship MONSTER food drive on October 5th at Toronto's Rogers Centre.Meet Monster Jam star Cam McQueen and snap a photo with Canada's new world champion truck Northern Nightmare right in front of Rogers Centre!! Colour crush cars, get autographs and enjoy entertainment for the entire family while supporting the needy! Monster Jam drivers will greet fans and collect donations in every city. Donating 5 food items gets you one free voucher* to a local 2013 Maple Leaf Monster Jam show of your choice. Please note vouchers are subject to availability and discount coupons will be available on-site for the whole family! Help feed the hungry this holiday and show your Monster Jam support!
| | | | | |
| --- | --- | --- | --- | --- |
| Market | When | Time | Where | Driver |
| Hamilton | October 3, 2012 | 8:00AM – 7:00PM | Lime Ridge Mall | Cam McQueen |
| London | October 3, 2012 | 10:00AM – 7:00PM | White Oaks Mall | Jim Kohler |
| Winnipeg | October 3, 2012 | 10:00AM – 7:00PM | Polo Park Mall | Kreg Christensen |
| Toronto | October 5, 2012 | 8:00AM – 4:00PM | Rogers Centre | Cam McQueen |
*There is a limited supply of free Monster Jam vouchers available on a first come, first serve basis (Toronto: 500, Hamilton: 400, London: 200, Winnipeg: 200). Maximum of one voucher per person. Once the limited offer is complete, donors will receive a $5 discount coupon for a Monster Jam 2013 show. Additional fees may apply.
And check out this fun video. I know my son would LOVE to go to Crush Hunger, but there is something special at school that day (and Mommy has to work). But we are looking forward to January when Monster Jam rolls around again! This will be our FIFTH, maybe sixth.. Monster Jam. The kid just can't get enough!
Fall and winter mean cooler weather, but they also mean Feld has some awesome events in store. Check out this line up for 2012/2013:
Disney On Ice presents Worlds of Fantasy – Dec. 21-30, 2012 at Rogers Centre
Disney's Phineas and Ferb: The Best LIVE Tour Ever! – Jan. 11-13, 2013 at Rogers Centre
Maple Leaf Monster Jam Tour – Jan. 19-20, 2013 at Rogers Centre
Disney On Ice presents Rockin' Ever After – Mar. 13-17, 2013 at Rogers Centre
Monster Energy presents AMA Supercross – Mar. 23, 2013 at Rogers Centre
THE LOVE LIST
I recently saw The Love List at St Jacobs Schoolhouse Theatre in, well, St Jacobs. I've been really struggling with how to review this play because I don't want to give it away, but there are a couple movies I would really like to compare it to.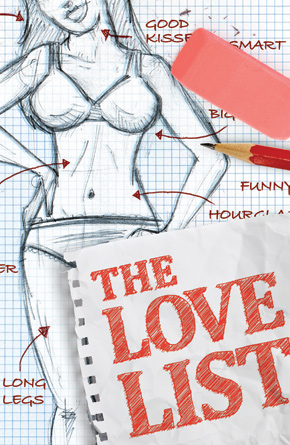 It is written by the prolific Norm Foster, and he doesn't disappoint with this one. I even love the poster for this play. There were many laughs between my date and I. The Love List tells the tale of Bill, who has just turned 50, and Leon, Bill's friend. Leon decides he's going to help Bill find the woman of his dreams, and they come up with a list – a love list *wink* – of the top ten attributes Bill is looking for in his "perfect woman".  This play is a fun look at life, love, and the pursuit of happiness – and perfection. I would really love to delve more into some comparisons, but I'm going to leave it up to you to go and see. I don't want to spoil the ride. (As with many Drayton Entertainment productions, I did receive two complimentary tickets to go check out The Love List. And, as always, the review I give is the same whether I pay to go or not.)
KILLER JOE
This was my first NC-17 movie. And it did thoroughly deserve its rating.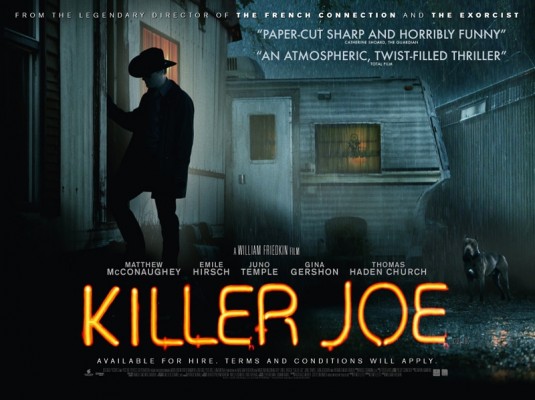 Matthew McConaughey stars as Killer Joe, a detective with a moonlighting gig as a hitman – "Available for hire. Terms and conditions will apply." Not once was I taken out of the film feeling as if anyone was acting. The entire cast was perfect, human, and full of faults. Joe may be "the villain" in the film, but he is really only one of many. He's the only one in this messed up world that could be called smart, though. There are lots of laughs, a few very uncomfortable moments, along with scenes where you'll be tempted to cringe and turn away. I absolutely loved Thomas Haden Church as Ansel, who, in this twisted world, comes off as one of the "good guys".
The thing that fascinated me about this movie (and I saw it twice) was during my first screening four people walked out – two pair. I'm assuming one of each pair had reached their limit and wanted to leave and the other went along. The thing that I found interesting was people were ok with sitting there and watching a 40-something man deflower a supposedly 12-year-old girl, but this other scene was too much for them. Now, the scene where they did walk out was very uncomfortable to watch. It follows this shot: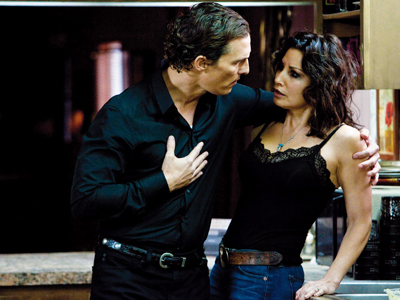 It may have been the violence. It may have been the degradation. They may have walked out of the theatre out of disgust. Or possibly because the scene was a trigger for a past event. Who knows.
I do recommend the film, but do know it is a gritty, grimy, raw tale that pulls no punches.
UPCOMING COOL STUFF
I am SO looking forward to THEMUSEUM's Zombies Attack hallowe'en party. Last year's Murder Mystery Masquerade was fantastic – in fact, every THEMUSEUM event I've been to has been fantastic. I'm sure this year's zombie soiree will live up to the hype in my head. And in my mind, I've been piecing together my look for the evening. Come party with a bunch of beverage swilling zombies on October 26!
And I'm giddy with anticipation for Avenue Q at the Lower Ossington Theatre. (Totally having deja vu right now while I'm typing this, by the way. Weird.) I haven't seen a production of Avenue Q and I've been wanting to for YEARS. And I hear this one is fabulous. Squee! Can't wait!