I had the pleasure of taking in Johnny and June at Drayton Theatre this week. It begins its run at Grand Bend's Playhouse II this week and continues through until September 1. I recommend catching this show while it's around.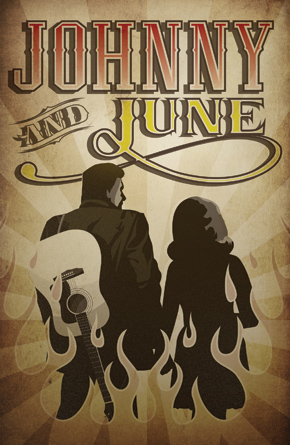 When I first saw the headshot of Aaron Solomon, I was doubtful about his playing Johnny Cash. But when the play began, I ate my words. He embodied Johnny and did a superb job from start to finish.
The first act of Johnny and June takes place as Johnny Cash records his live album at Folsom Prison – and we, the audience, are the inmates. June helps narrate us through some of the play to give us more of the picture of Johnny's life.
I didn't know that many songs going into the play. I thoroughly enjoyed myself – even laughing almost too distractingly at Dirty Old Egg-Sucking Dog. And you've gotta love country music, with the saddest, meanest lyrics set to to its head-bopping, happy tunes.
The second act begins with one of my favourite songs – Hurt. The Johnny Cash version of Hurt is one of those songs that transcends the notes and melody and paper and instruments and voice. It reaches a level that is hard to describe with words. (Which is why I'm leaving it at that.) If you haven't heard his cover of Hurt – go. I'll wait. Even Trent Reznor said Johnny owned that song and made it his own. High praise indeed.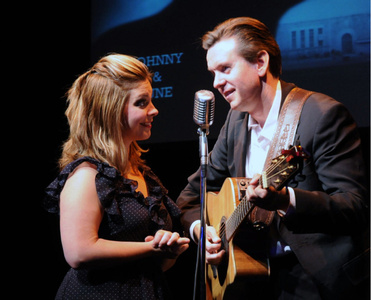 This second part of Johnny and June takes us on more of a journey of Johnny Cash and June Carter – before she became June Carter Cash.
My play-date and I both thoroughly enjoyed our evening. Drayton Entertainment consistently delivers top-quality theatre. Treat yourself and take in some their offerings.