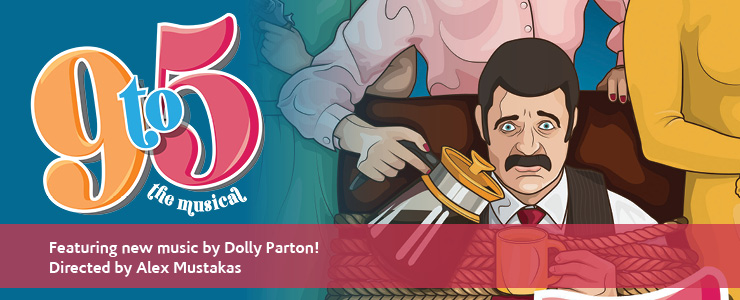 Drayton Entertainment has done it again. Their productions are top-notch and this season looks to be no different.
9 to 5: The Musical has kicked off their season in St. Jacob's – and what a spectacular start it is!
Most of us know Dolly Parton's song 9 to 5. It is a fun, bouncy song that you can't help sing along too. Well, she's written the songs to this musical, too, so you can imagine the fun you're in store for when you see it hit the stage.
The three lead women are brilliant in their roles and you can't help but love them.
"The boss" is played to slimy perfection by Alex Mustakas – who also directs. Oh, and hasn't been on stage for about twelve years. (Side note to Alex. I gotta say I was quite sceptical about you in this role, but you blew me away.)
The run at St Jacob's is sold out! But, you're in luck because there will also be a run in Grand Bend this July and August.
I know I would absolutely go see this fun musical again. I highly recommend it.
*I received complimentary tickets to see 9 to 5: The Musical. As always, my opinions of shows I see are the same whether I pay to put my butt in the seats myself or not.