Let me start off by saying I'm generally not a "play" person. I have enjoyed the odd play I've gone to. Some that pop to mind are Twelve Angry Men, ART, Picasso at the Lapin Agile. But, I generally find myself getting bored at some point during a play. I'm more of a musical person. But, it really depends on the quality of the production – musical, play or otherwise.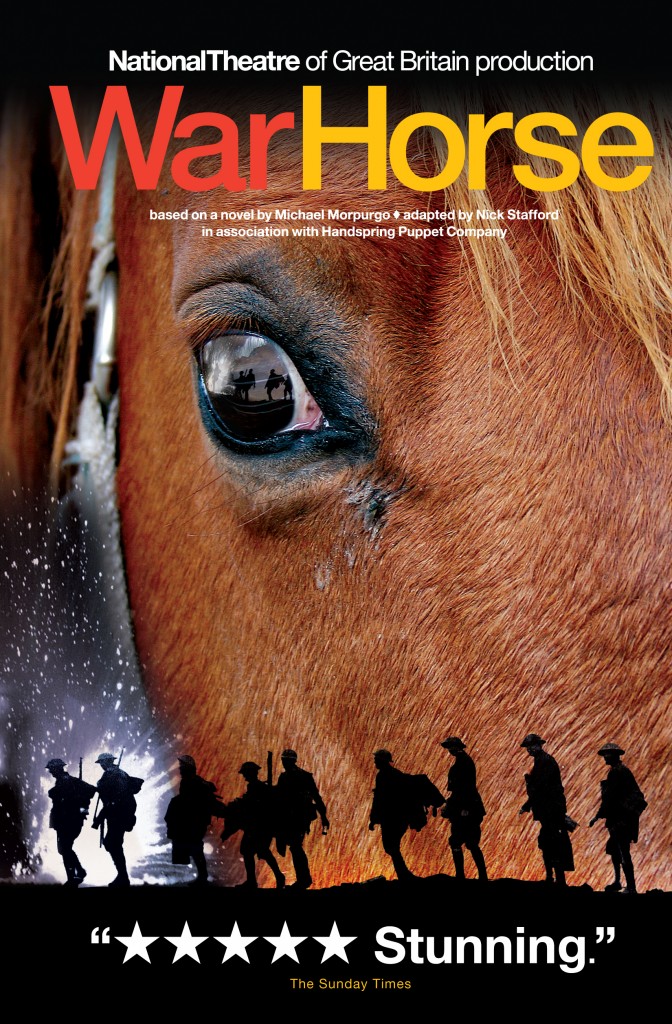 War Horse intrigued me. And the buzz surrounding it is huge. When I was offered a couple tickets to go see this Canadian production of the Tony Award-winning play, I jumped at the chance. (*As always, my opinion of a production are the same whether I pay out of my own pocket to put my butt in the seat or not.) Check out the Toronto rehearsal media preview and some insight on adapting the book into a stage play.
And I was thoroughly impressed. As was my date – a girlfriend I hadn't seen in months.
Even if you just go for the puppetry alone, you'll be amazed. It doesn't take long to forget there are three people bringing Joey to life on stage.
Throughout the play I kept thinking, "I need to bring my dad to this!" He has spent a lot of time around horses and I know he'd be impressed. (And since its run has been extended to September, I know I'll have a chance to get him to The Big Smoke to see it at some point.)
And it's not only a beautiful play and a treat for the eyes, but your ears will thank you. From the sounds Joey makes, to the beautiful voices, to the wonderful traditional music, you'll enjoy the ride from beginning to end.
A heartrenching, heartwarming story of a too-young-to-go-to-war boy, War Horse is a fantastic way to spend and afternoon or evening.
Again, thanks to Mirvish Productions for the tickets.
(Oh and to the people who just could not go an hour and a titch until we got to intermission without checking texts and facebook? Seriously!?)