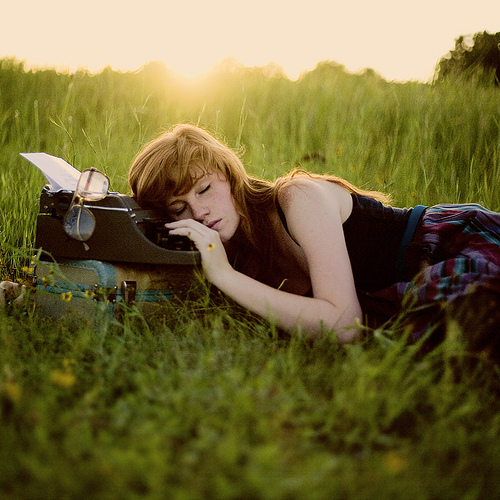 I sit here because I have so much to write.
I'm writing because I don't know what to write. I don't know where to start or what to say.
I have posts in me, but they're stuck. I want to write about perceptions and perspectives and email carriers. I want to write about bras and comfort zones. I want to write about acting like I belong. I want to write about fantasies and crossing the line into reality.
But all those things are stuck.
They're stuck behind something bigger. Something I can't write about. Every time I go to think about something else, this bigger thing pushes its way back to the forefront demanding my full attention again.
But this thing is an unmentionable. It's a big thing. It's bigger than the bitch in the corner – she is LOVING this, though. She and this thing are getting along famously.
I'm not sure how to get my other thoughts out and around this big thing. I try to do it when the big thing is sleeping, but that only buys me about ten seconds at most. It comes barging back into my thoughts almost immediately upon waking. It makes sure it's the last thing I think about before I go to bed. And it seeps into my every minute.
But I can't write about it.
So, I write about not writing about it.
There are so many thoughts and feelings around this big thing that are in the way of this flood of other thoughts and musings and posts. It's my Hoover Dam. There's a lot of good stuff back there, but it's blocked by the crap.
I'm confused. I'm tired. And goddamnit, it's infuriating. Unfortunately, sleeping it off is not making the big thing go away. I haven't tried drowning it with alcohol, but I'm pretty sure that's not gonna help.
So, here I sit and I write about not writing. Trying to figure out a way around the big thing.