So far this year I've seen four Stratford Shakespeare Festival productions. Jesus Christ Superstar is fantabulouly awesome and I hope to see it again before it moves on. Yes. It's moving on. JCS is headed to San Diego, then … maybe Broadway?…. Who knows!?
I also saw Grapes of Wrath. Again. Amazing.
Now I can add Camelot and Twelfth Night to my list of brilliant SSF shows this year. They haven't missed yet. All four shows are well worth it. (I do get to see the shows for free as part of the Festival's "tweet team", however I call shows as I see 'em, whether I paid for the ticket or not.)
Camelot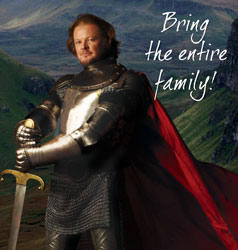 Geraint Wyn Davies is fabulous as Arthur. Again, the whole cast is strong. Not a weak link among them. GWD does a superb job embodying the various "Arthurs". His voice and body language change ever so slightly as the play progresses, as we see young Arthur become King Arthur and as King  Arthur ages. The staging, the voices, the songs. All amazing.
Here is a taste:
Twelfth Night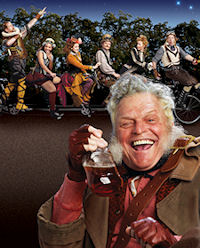 As I said, another fantastic production. I wasn't sure if I was going to like this one going in, as true Shakespeare can be a little hard to follow (for me anyway). But, Stratford did it again with an utterly entertaining piece of theatre. It was absolutely hilarious. I actually snort laughed at one point! And Twelfth Night has to have the best kitchen party scene ever to have graced the Festival stage.
Check out this little peek at the show:
There are my two quick and dirty reviews of Camelot and Twelfth Night. Now go enjoy some theatre!