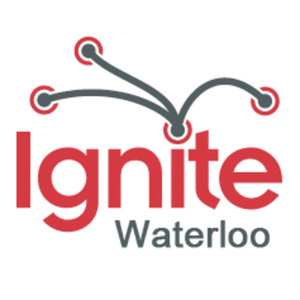 I just got home from my third Ignite Waterloo event. And I loved it. Again. I'll be going to the next one (schedule willing!).
Why? What is it?
From the Ignite Waterloo website:
Ignite! Waterloo is a community-driven event that captures the best of Waterloo Region's geek culture in a series of five-minute speed presentations on a wide range of topics.
The night is full of amazing and short presentations. The speaker has 5 minutes to speak and their slides automatically change every 15 seconds.
Every Ignite I have laughed, learned and tweeted my heart out. I come away more knowledgeable than when I went in. I learn new things. I learn to see things from a different perspective. I gain more insight into topics I might have briefly heard of before.
I learned how to survive a zombie apocalypse.
I learned some interesting social changes that take place after living on the street for a few days.
Being in Waterloo, you're pretty much guaranteed to be enlightened about new and breakthrough technologies and where they are going and where they may take us – for better or worse.
You'll hear some amazing stories about social good. You'll hear some people speak about their passions and how they want to improve our world. You'll hear some light, fluffy, fun stuff.
The topics are diverse and the speakers are entertaining.
Some of tonight's speakers included:
Cate Huston and her hilarious "Why Do Programmers Have to Lie to Get Dates?" about why people look at her funny when she tells them what she does for a living. She's too normal to be a programmer, right?
Carol Moogk-Soulis and her informative (and scary to me as a parent) "Schoolyard Heat Islands: They're A Problem, Pass It On." We learned about why trees are SO important to schoolyards.
Shaminda Attygalle with "Lessons From 221 B Baker Street" about lessons entrepreneurs can learn from Sherlock Holmes.
Stephanie Shantz and "How Captain Underpants Can Help Your Child" talking about children's literacy and why it's crucial.
All in all, there were 18 speakers. And I learned from each of them. That's a lot of insight and thought-provoking and humour packed into an evening.
Absolutely well worth it.
And if I'd known the contest (which is different every event) was trivia and the prize was an iPad 2, I would have been there earlier and totally kicked ass. Oh well. Next time.
See you at Ignite Waterloo 7!!