When I got the invitation to attend the KidsCBC tweetup I was excited. I'm still flattered I get invited to anything. Nice little "they like me" ego boost.
The invite included meeting up with some CBC personalilites, some other fabulous bloggers, hanging out in the "caboose" – and the opportunity to attend a taping of Steven and Chris and/or George Stromboulopoulos Tonight. I decided against coming early for Steven & Chris – so I didn't have to rush in the morning to get downtown T.O. to the CBC headquarters, but I opted for the Strombo taping. And boy, am I glad I did! We were considered "VIPs" and got to meet him before the show. And for the record… he started this!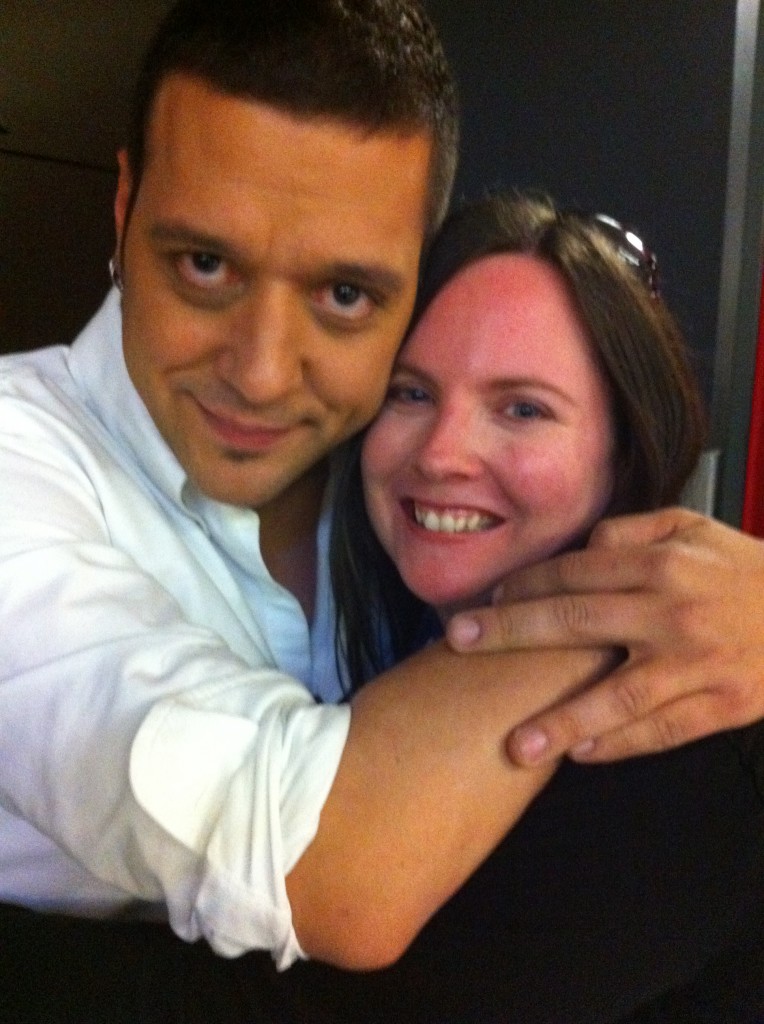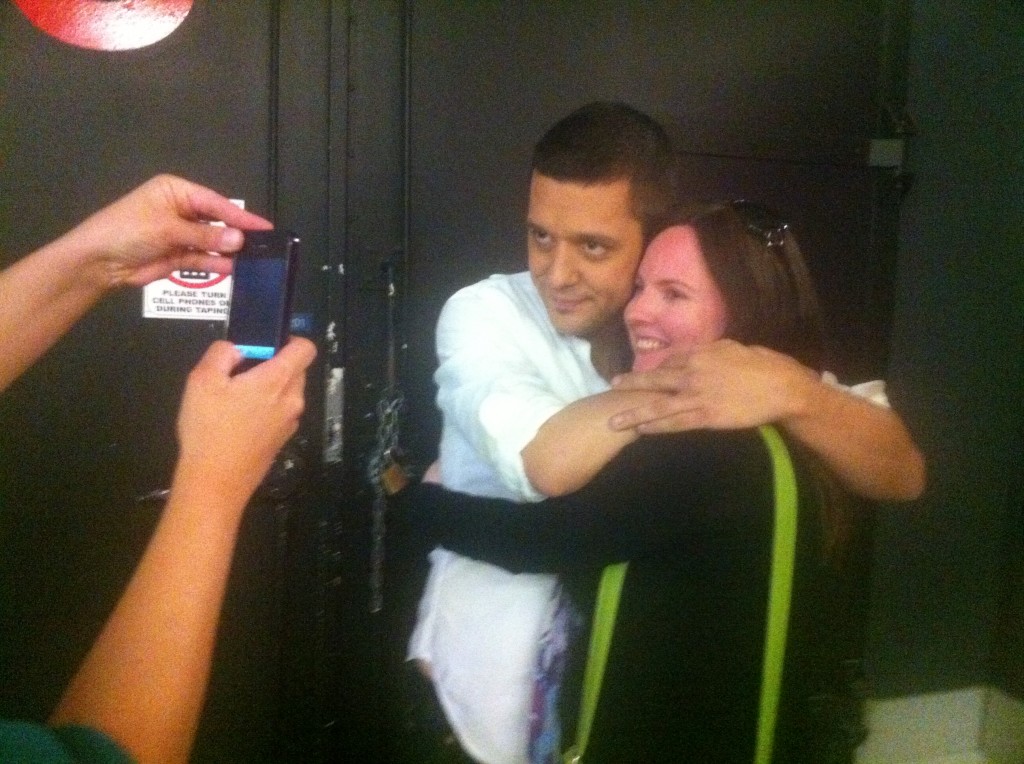 My day started by meeting up with Eric (@mmperspectives) and Maria (@amotherworld) for a sip and a bite at Starbucks by the CBC, then we headed into the building for the meet up. We were shown to a room with many, many fabulous people, a fantastic cake (look at that thing!), munchies, some pink, green and yellow (?!) sandwiches, along with Patty Sullivan and her new, sweet, squishy babe. The chats were awesome. The food was yummy.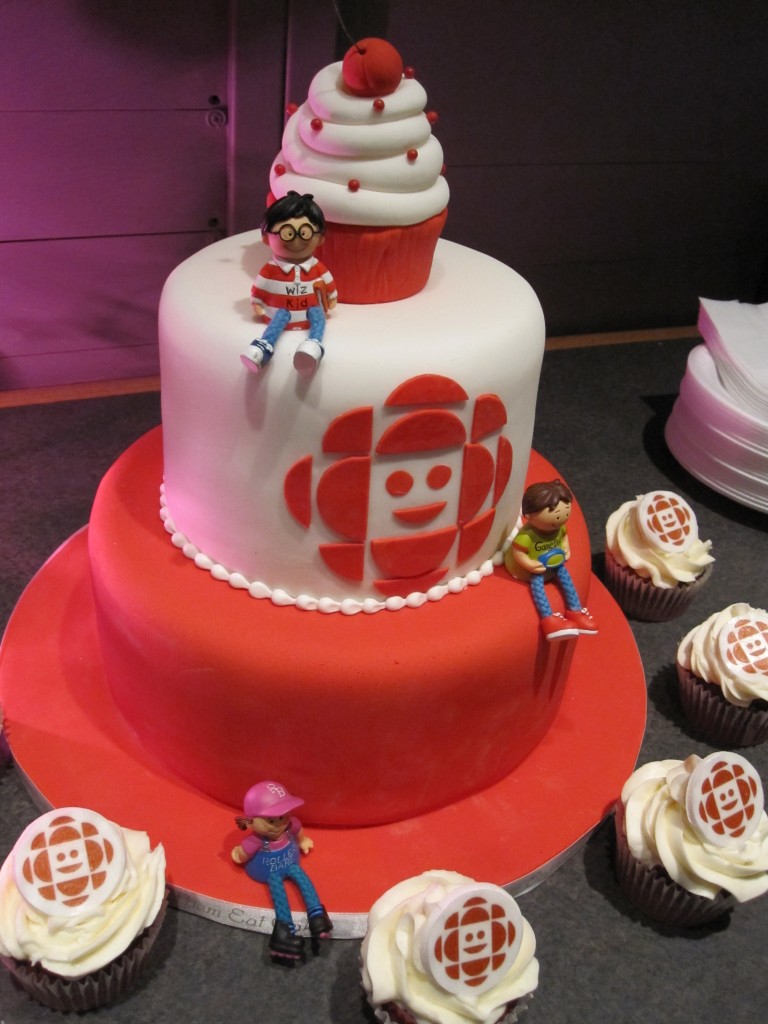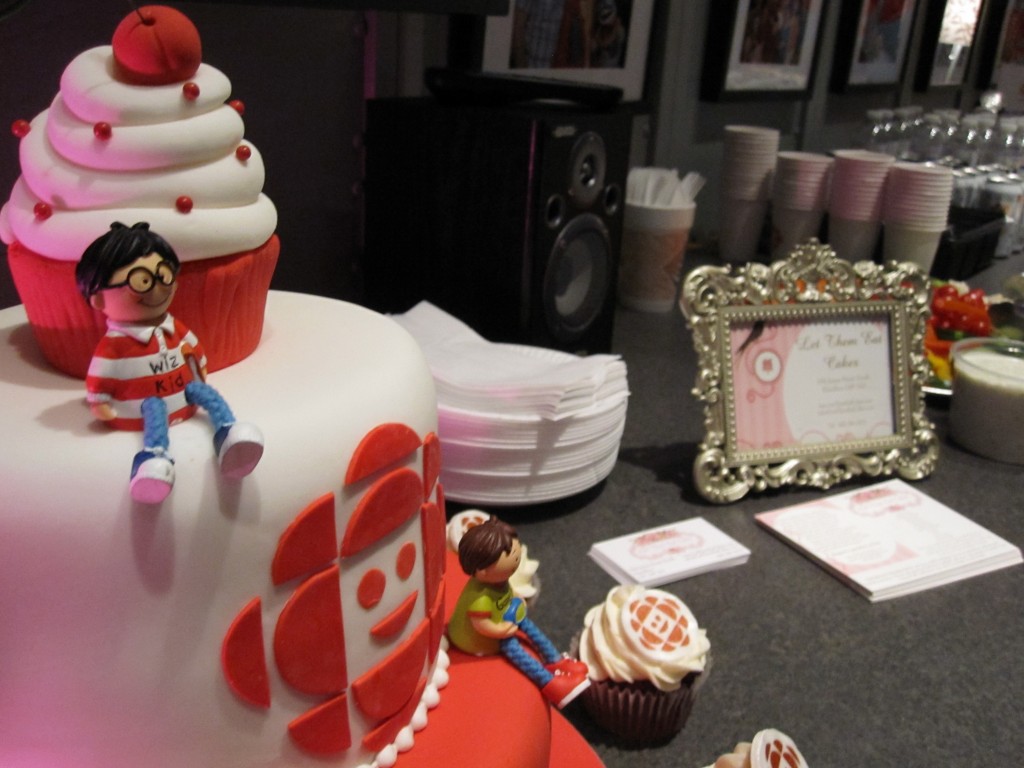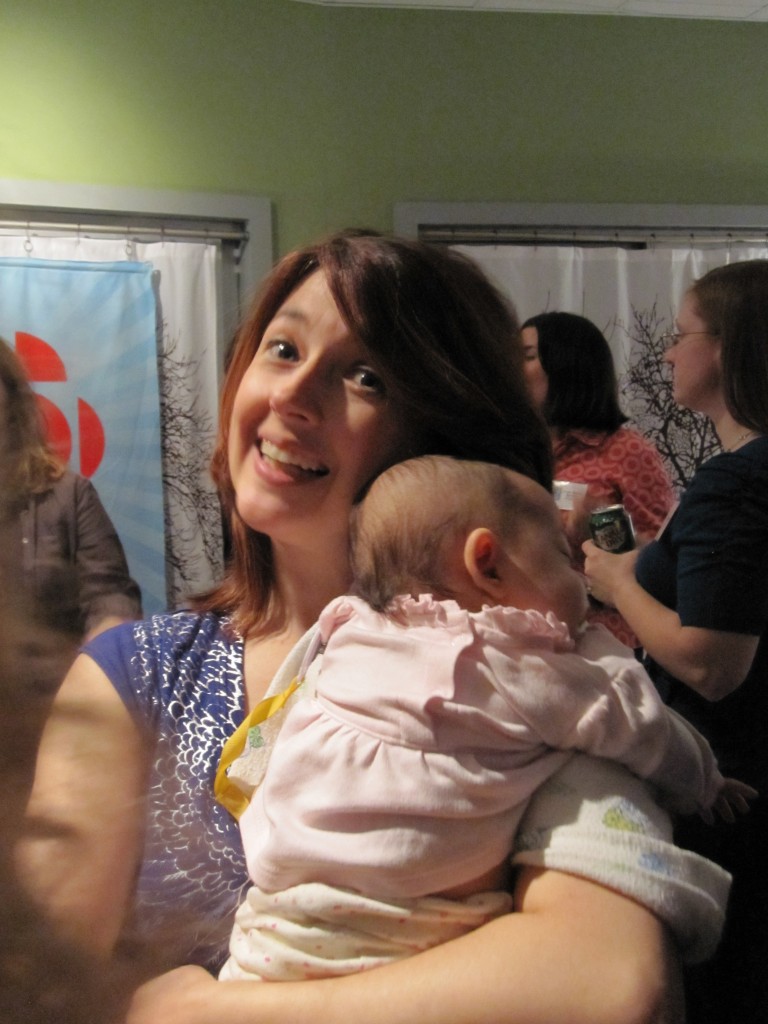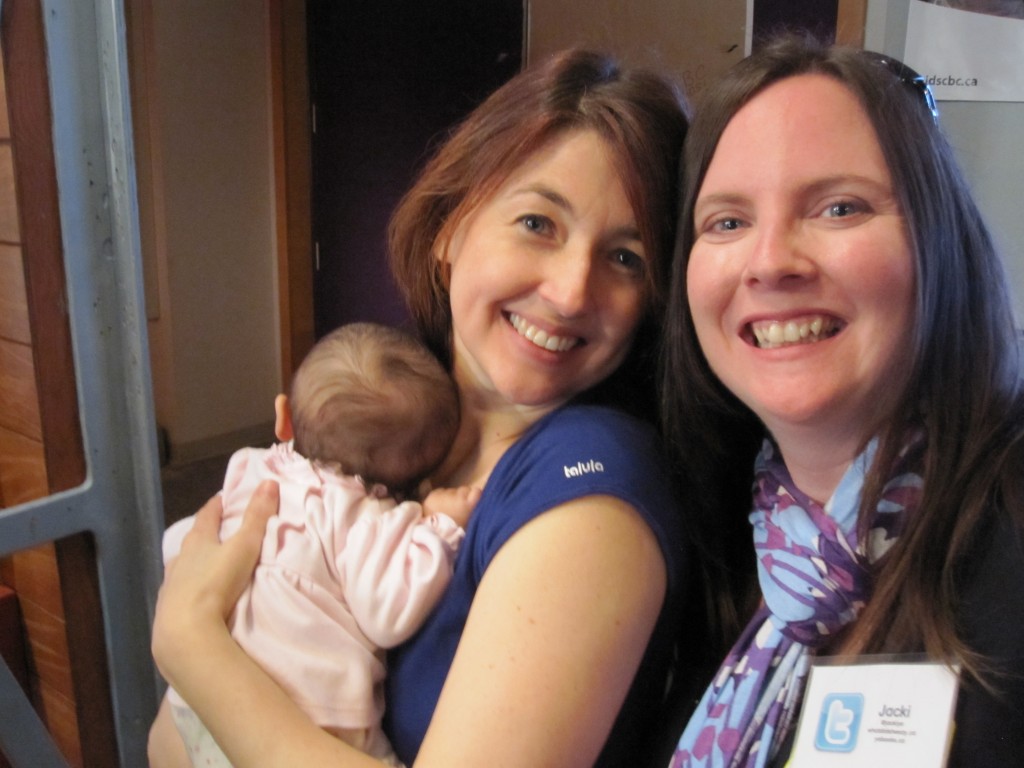 Then we were shown to the caboose.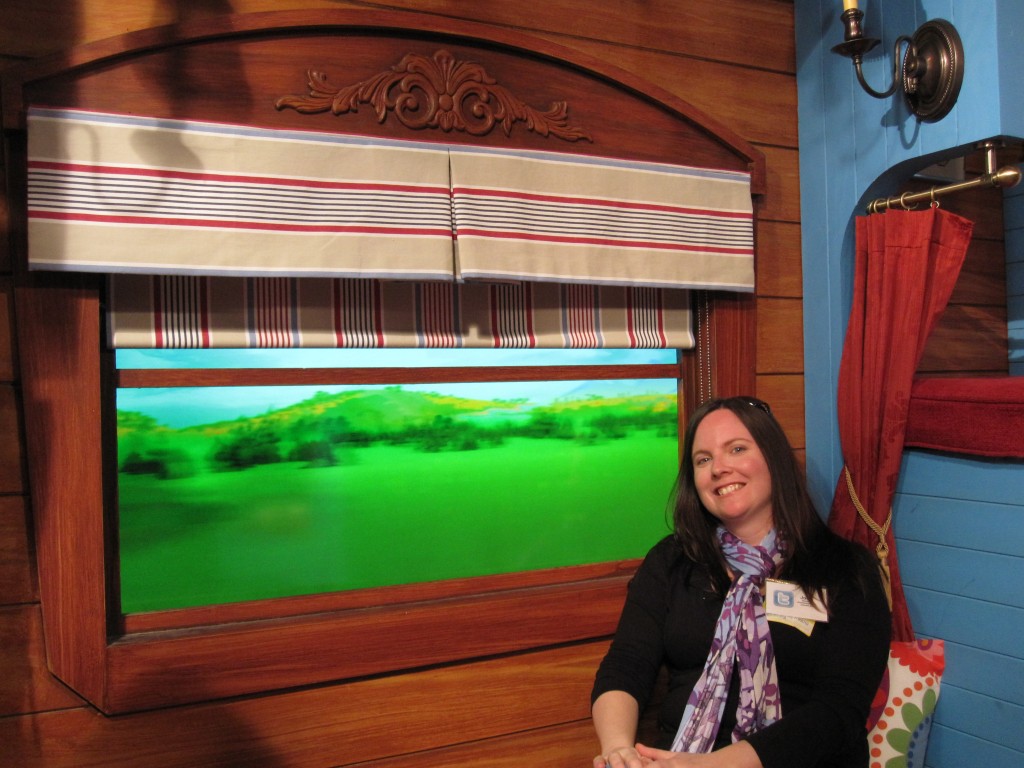 We heard about KidsCBC's desire to work more closely with the online mom (and dad) community, how they have a full-time Developmental Psychologist on staff, how they answer all their emails from parents, and how they take our concerns seriously. I like that they want to engage us to bring quality programming to our kids. How they will engage us remains to be seen, but I'm intrigued.
Then we were entertained by Mamma Yamma. Ali Eisner is the brilliant mind behind this yummy yam. And she did something priceless for many of the parents in the room. She indulged us. Every single one of us who asked. She let us video her doing personalized messages for our kiddies. So fabulous! My kids loved their video.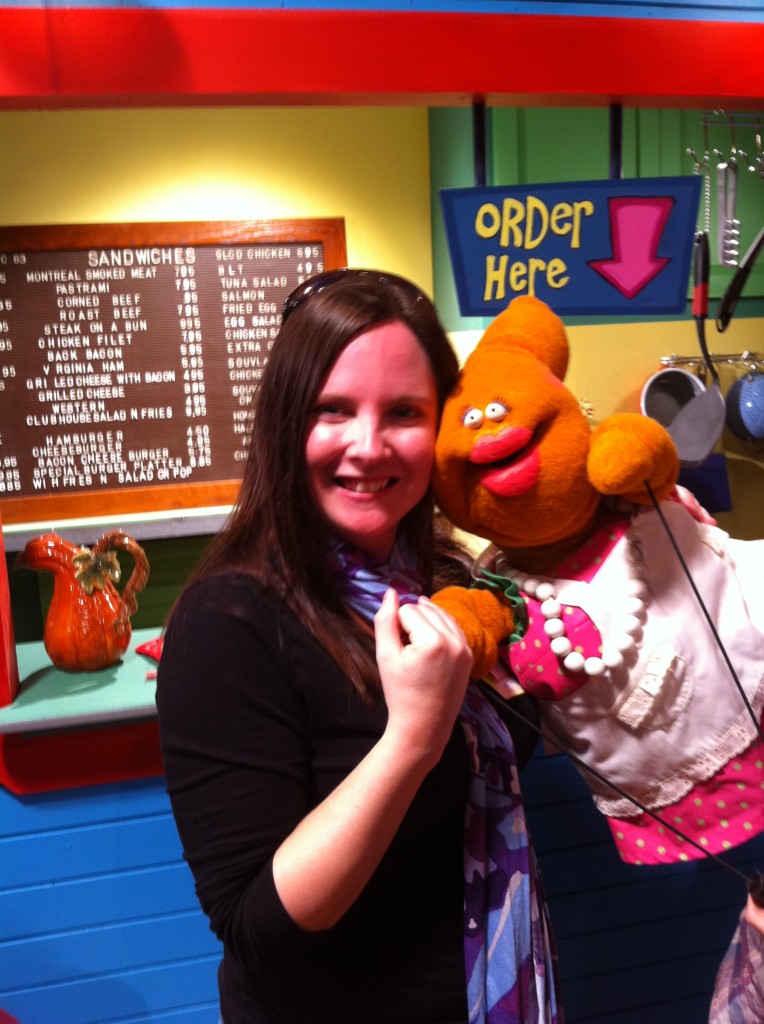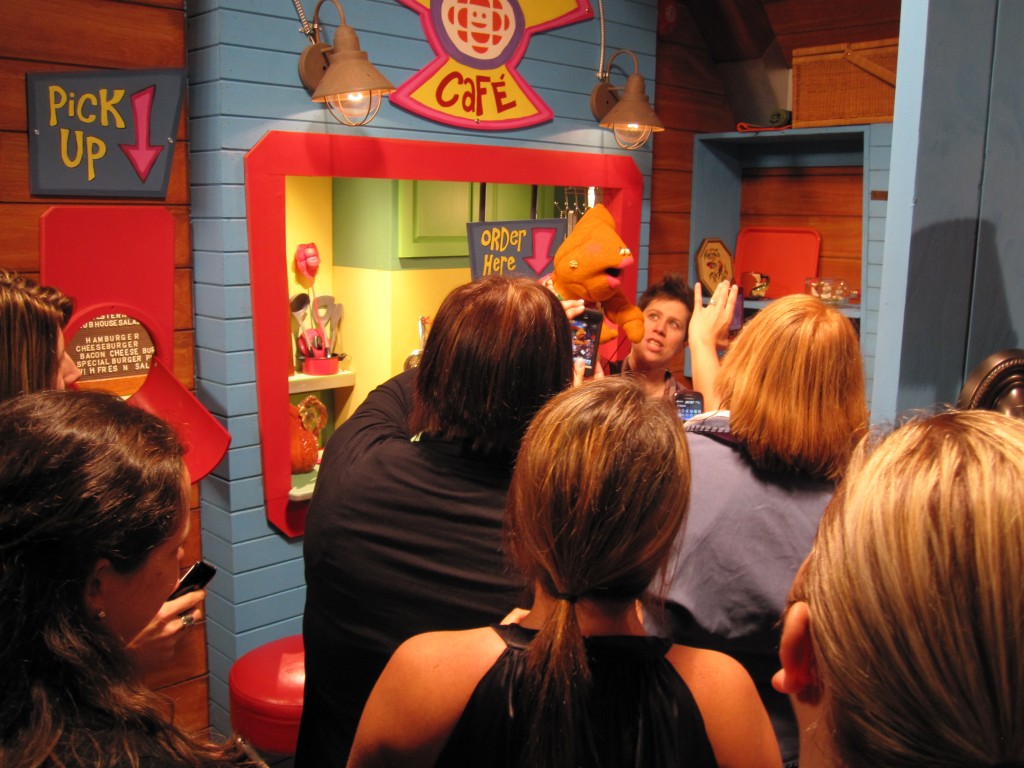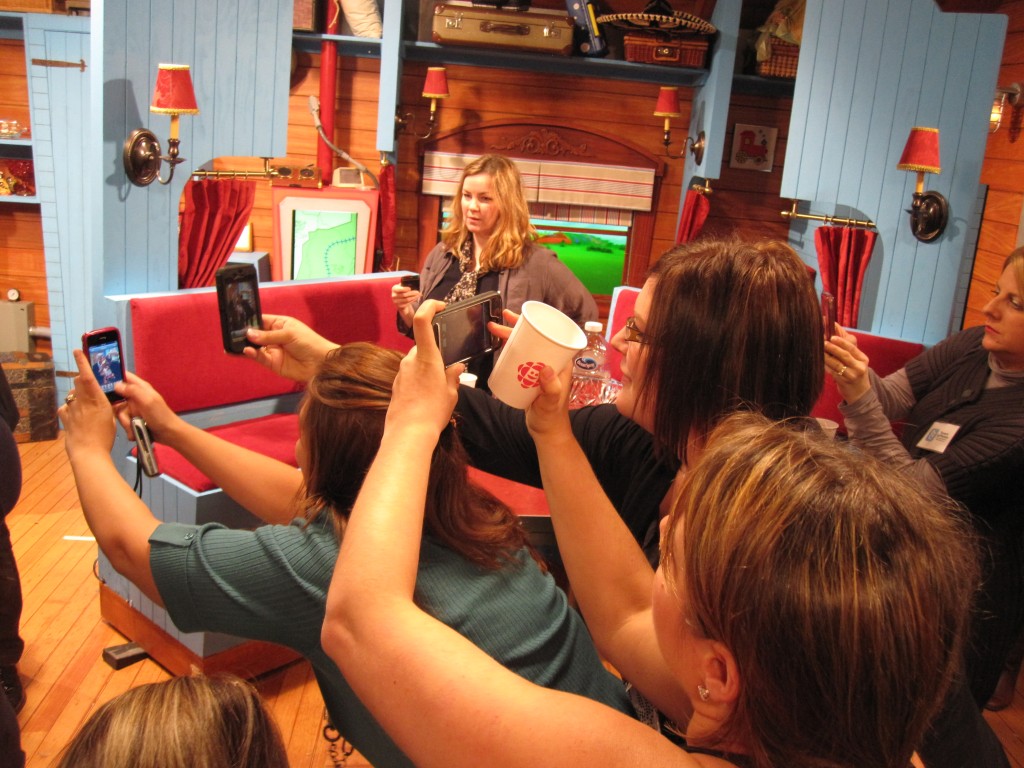 Dwight Drummond and Ann-Marie Mediwake were interviewed by Mamma Yamma and then Steven and Chris also popped by and made a mocktail with our star yam – and it turned out not too bad. 🙂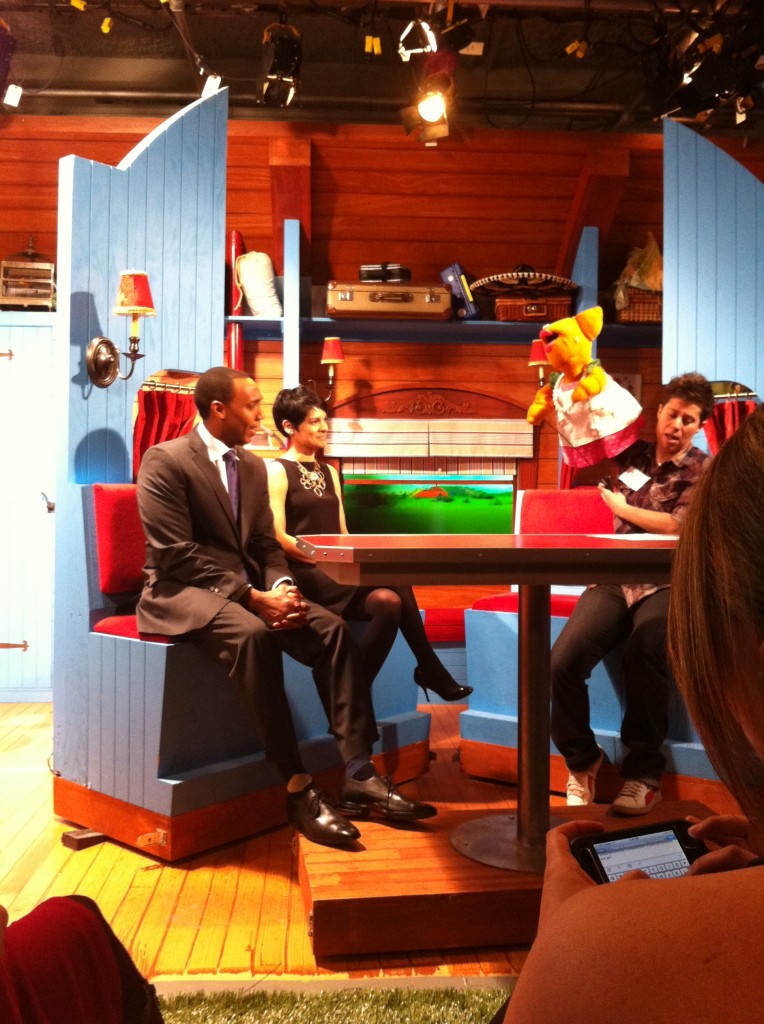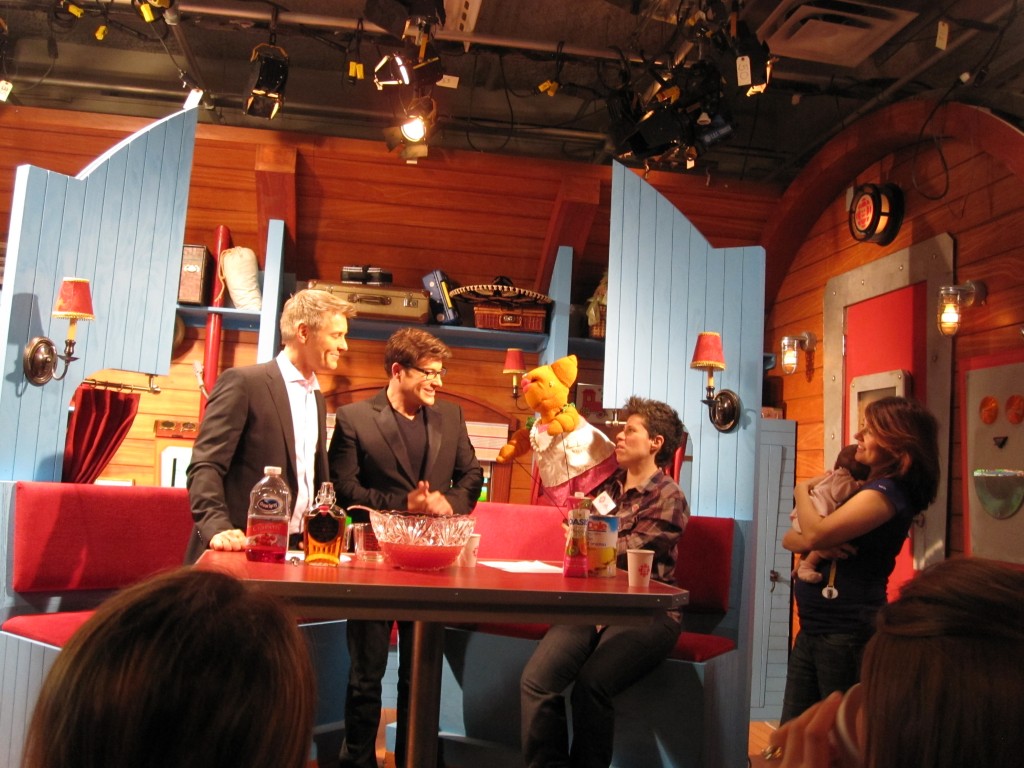 We got a bit of swag – water bottle, kids books, cookbook, that kind of thing.
That's when we said goodbye to many of our fellow bloggers and a few remained to see Georgie.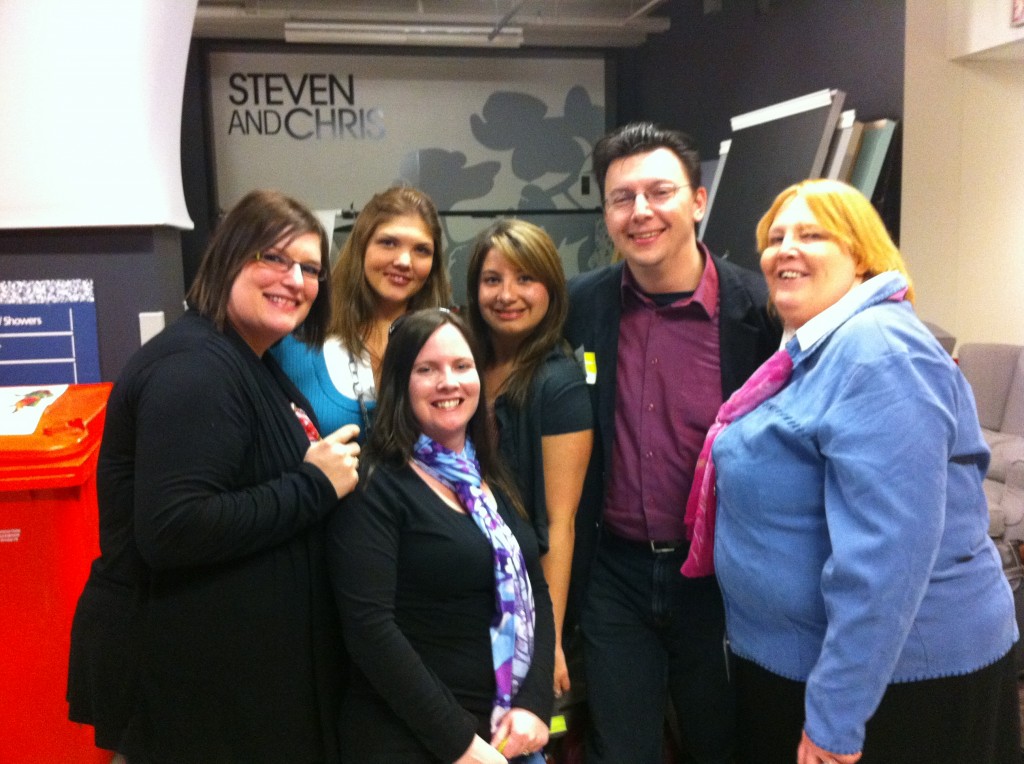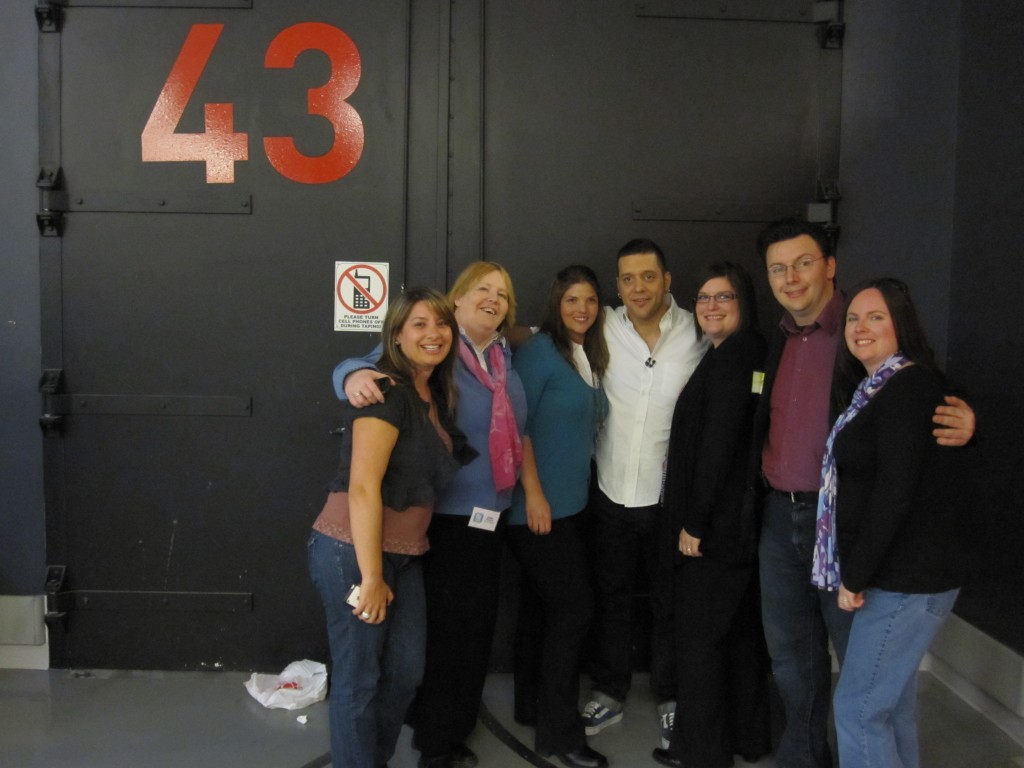 A fun day, for sure. I'll be right on board for the next meet-up, if I'm invited back. 🙂
*I received complimentary food, a swag bag and tickets to see Strombo – as well as a squishy hug from him. I paid for my own transportation, parking, etc. I was not paid – or even asked – to post this blog.
And if you do go down to the CBC, make sure to pop by the museum and revisit some treasures from your childhood!