If you've been reading this blog you know I've been doing some promo for Feld Entertainment. These were shows I was already blogging about and going to, so when I was approached to do some giveaways in exchange for tickets I was totally on board.
Now this show is even more special. Lemme go back a few months. Some of you may remember I donned a tutu for Tanner. I wore mine around Kitchener-Waterloo, as I was not attending BlogHer in New York (where there was lots of awesome dressed in tutus.) I got some strange looks and got to talk to lots of new people that day. 🙂
I had a business meeting with Karl from Cute Gecko (makes it easy when you can say, "I'll be the one in the tutu.")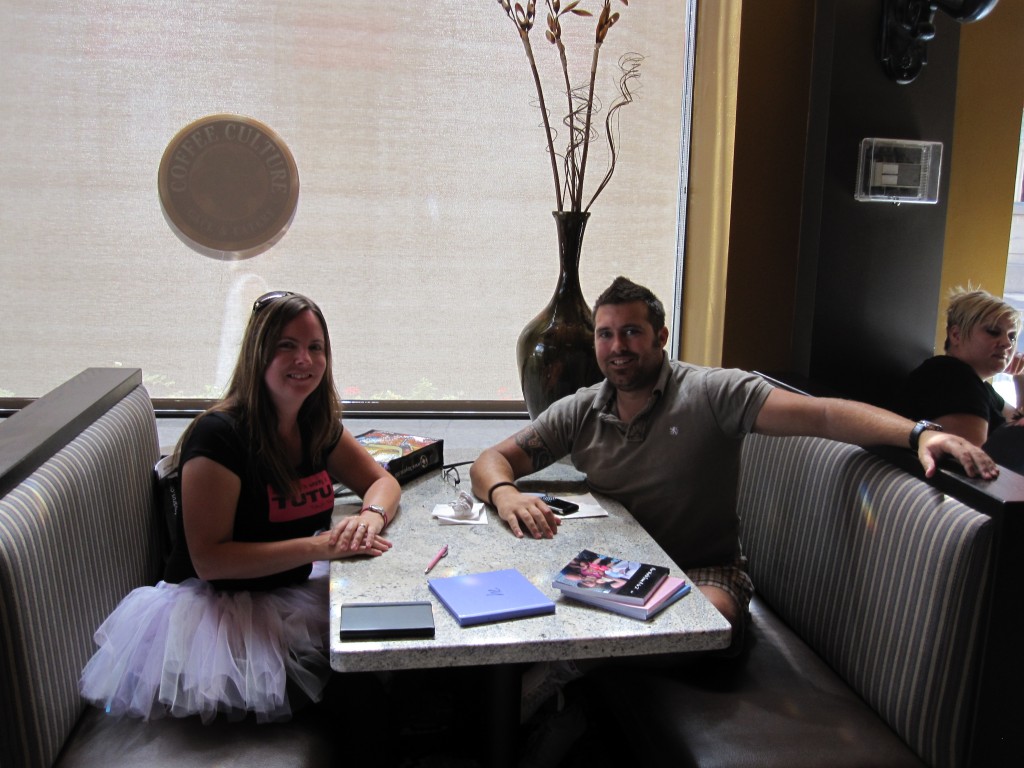 Paid for parking: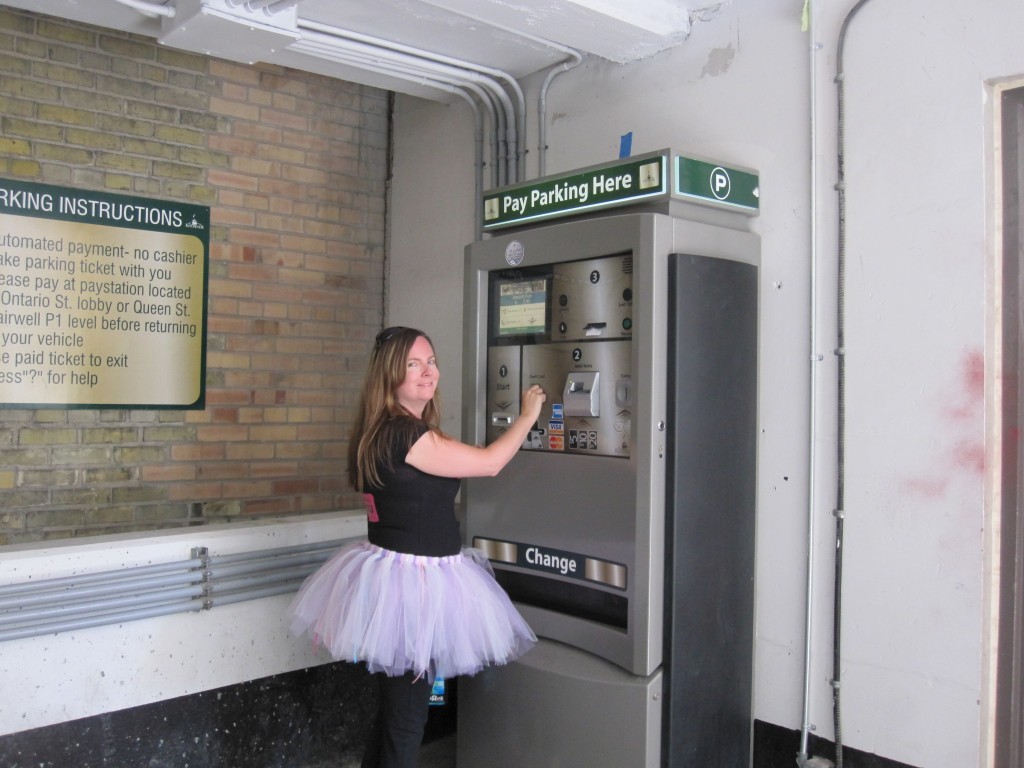 Took The Boy to McDonald's (I LOVE the look on this guy's face):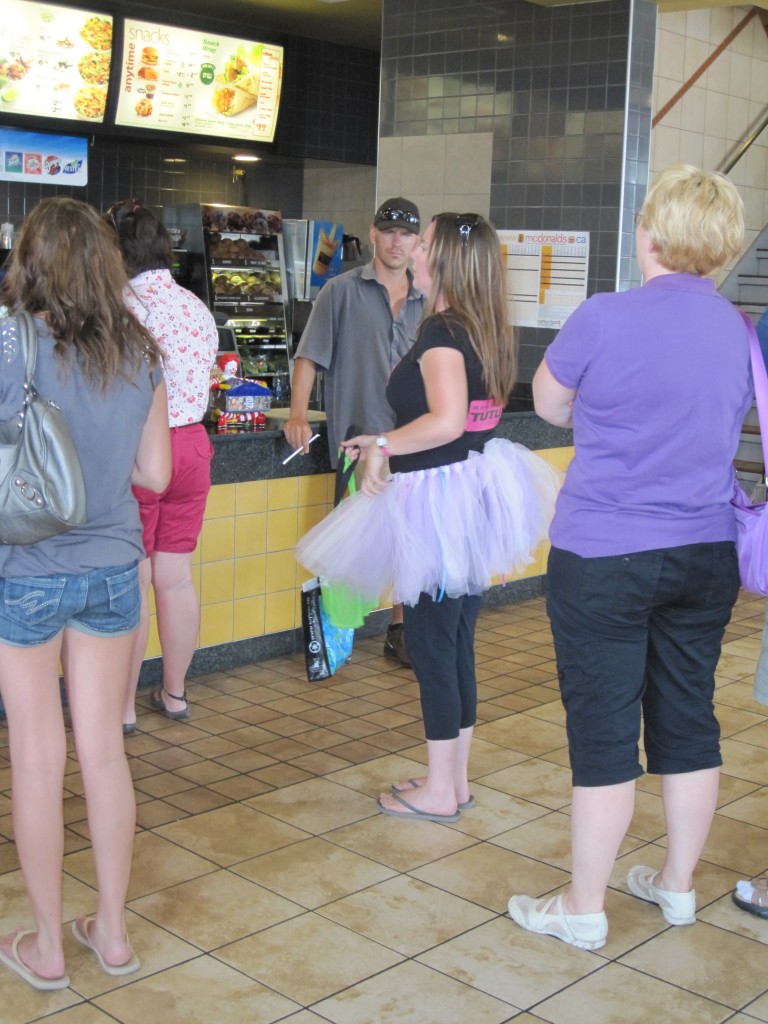 Went to Toys R Us: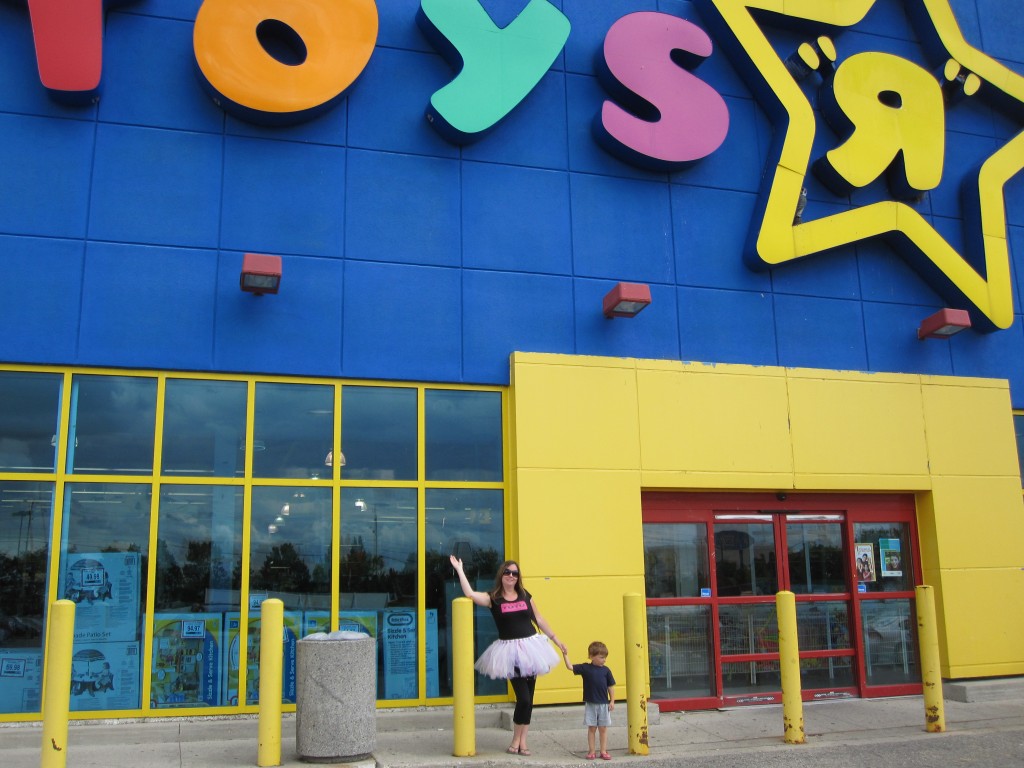 Even grocery shopping (and later to Bluesfest downtown Kitchener) all in a tutu: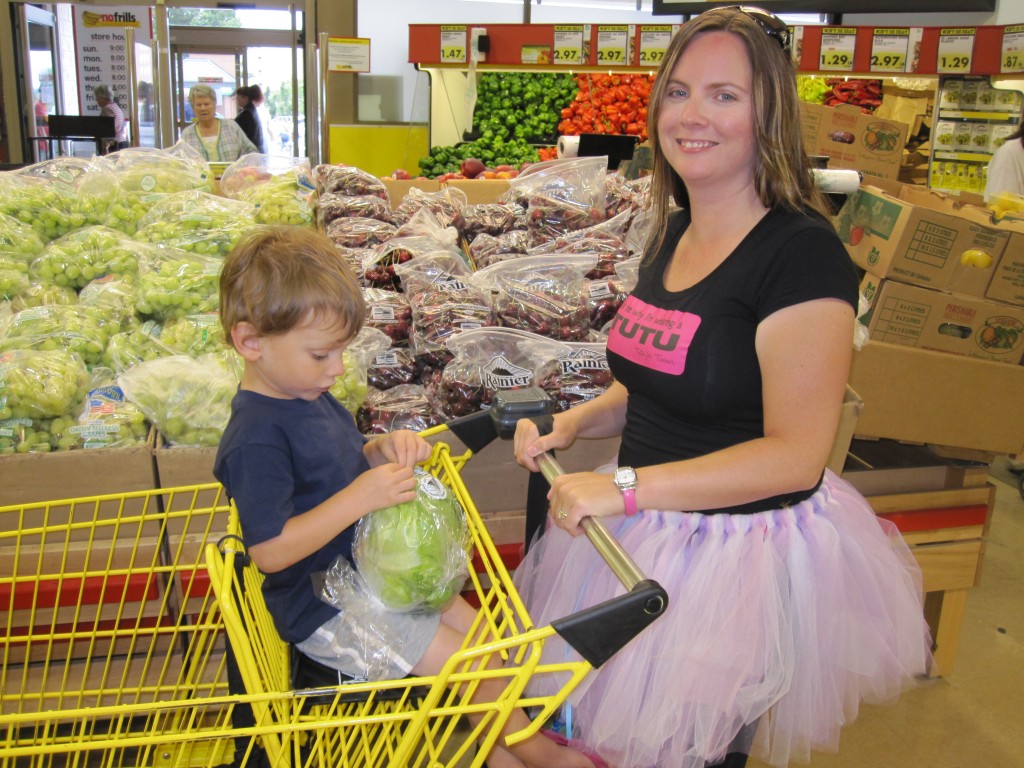 Now Feld Entertainment is donating a portion of proceeds to Parent Project Muscular Dystrophy in Tanner's name. Every ticket sold using the code TANNER will have $2 donated to PPMD. So, you get to take your kids (or your neighbour's kids, or your grandkids, or random kids) to see a fantastic Disney on Ice production and help an awesome cause at the same time.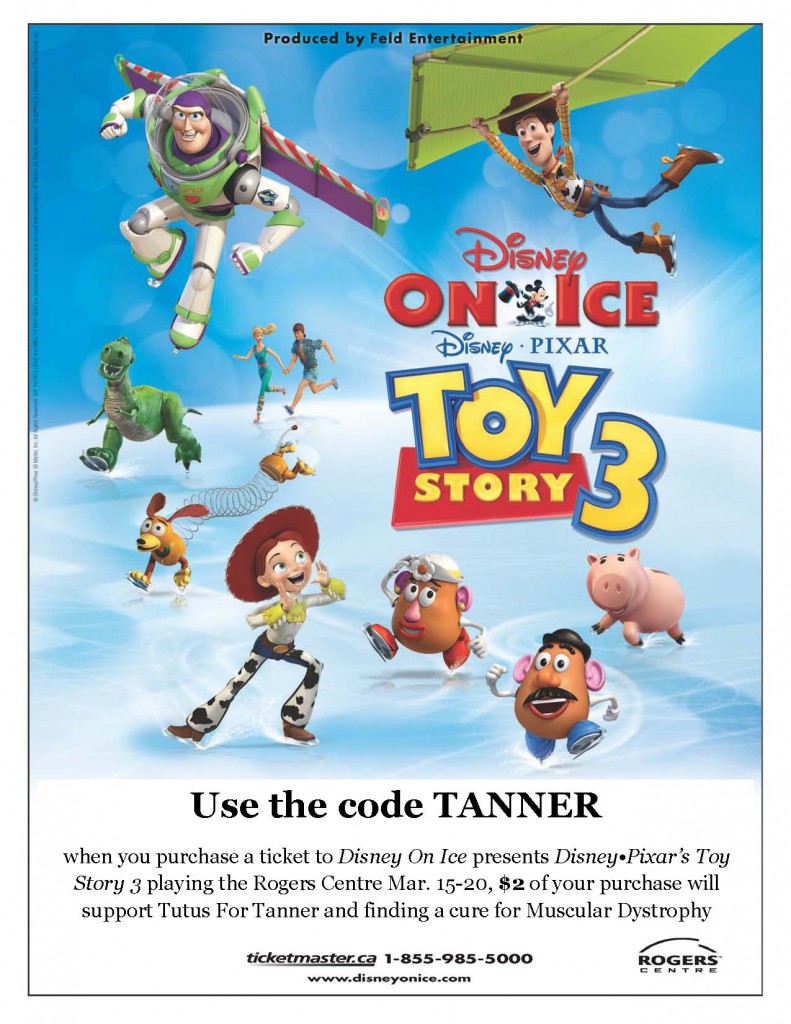 If you wish, you can go to the March 15 show wearing a tutu. Catherine (www.herbadmother.com) will be there for that show and will be donning hers.
And, you can also take a look at my Facebook contest for a chance to win tickets to the show. The contest closes Feb 16 at 10om, so go on over and answer all the questions – each is a chance to win tickets to your choice of March 15, 16 or 17 7pm shows. (The show itself runs until March 20 at the Rogers Centre, Toronto.)