So this week I did something for the very first time I hoped I'd get through life not having to do. I got to figure out how to use the snowblower, much to my chagrin. I am so done with winter. I don't like winter to begin with. It's February now. Can I have Spring? Please? I am so not a fan of having to add "weather permitting" to every plan, every event, every outing.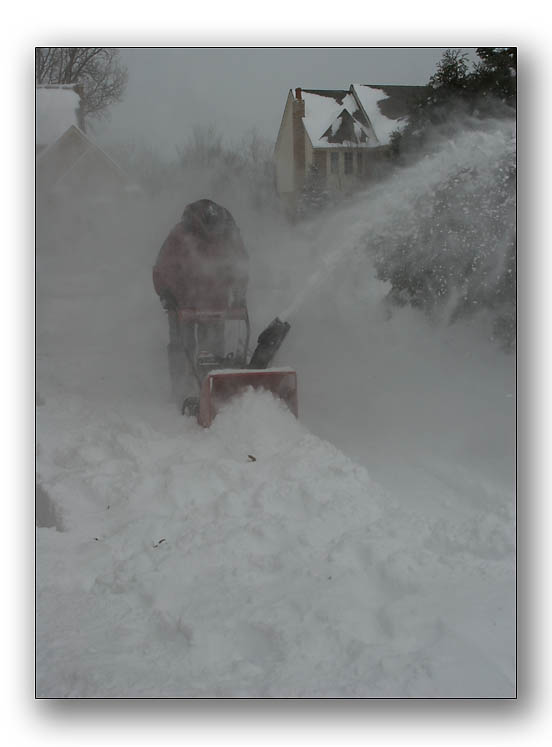 So, why was I snowblowing? Isn't that what I have a husband for? Well, yes. But he was away. He was in Las Vegas. He was in Las Vegas during the biggest dumping of snow we've had all year. (The "storm" was supposed to be a lot worse than it actually was, but I had more respect for it when I was out there trying to shovel and blow it out.)
Now, here's why I was so pissed, though..
I mentioned hubby was away, right? So, I go outside to start shoveling (because I had NO idea how to run the snowblower) and my neighbour is just finishing up blowing the snow out of the neighbour's drive two down. I start to shovel behind my car and the end of the driveway. It needed to be cleared before I could move my car out. And there was no way I was going to try and attempt to maneuver a snowblower (I had no idea how to run) around two cars – one of which is dead in the driveway. So, ya. That's fun.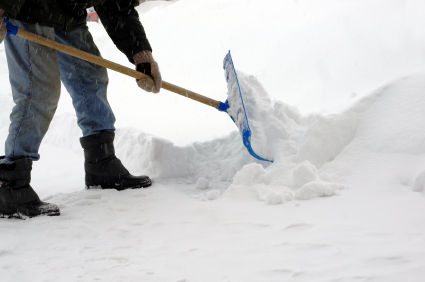 So, here I am. Two little kids playing in the front yard. Me, struggling with all this snow with my shovel. As my neighbour finishes up his driveway. Does he come offer to come over and blow it out? No! Really?! There was a lot of snow! I was shoveling. With the two kids right there. And he didn't offer to help!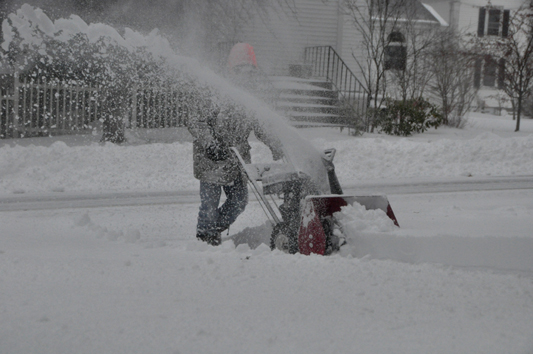 I got the end of the driveway done and moved the working car out onto the road. At this point I was looking at even higher drifts to shovel, so I said, "Screw it!" and opened the garage to attempt to get the snowblower going. Could I figure it out? Noooo.. I knew there must be a simple step I was missing. I called over to Baby Girl and asked her if the neighbour was still out. He was. So, I asked her to ask him if he could come and show Mommy how to use the snowblower.
He came into the garage (knocking a whole whack of snow in while he was doing it… but, whatever.) I was missing the "primer" step. So, he helped me get it started. And it stalled. About three times. And he still didn't offer to get his snowblower and just do it. He saw my snowblower had a flat. And he still didn't offer to get his snowblower and just finish up. Really?! Wonder what we did to piss him off?… We MUST have pissed him/them off somehow, wouldn't you think? Wouldn't you have done my driveway for me?!
So, I got the snowblower going – with the flat tire that my husband says "doesn't make a difference" (it does, by the way…idiot) – and chugged away at the rest of the driveway. It probably took me another 45 minutes to an hour to finish up. The snow was deep/high… whatever.. it was higher than the snowblower.
So, that's what I did this week. Good times. Did you try anything new – whether on purpose or not…?